Shopping Cart
Your Cart is Empty
There was an error with PayPal
Click here to try again
Thank you for your business!
You should be receiving an order confirmation from Paypal shortly.
Exit Shopping Cart
Pitt County Family Development Corporation. Inc.
Pitt County Family Development
| | |
| --- | --- |
| Posted on March 30, 2021 at 6:55 AM | |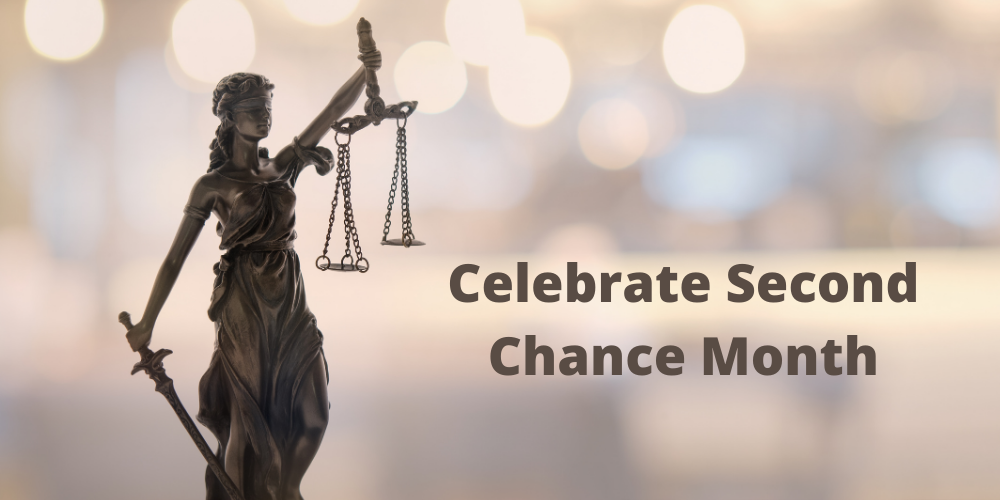 April is Second Chance Month.  It is awesome to be given a second chance in life. Nearly all of the 2.2 million people incarcerated in the United
States will be released at some point. People who are returning to their communities after prison or jail have complex challenges and needs that
contribute to the likelihood that they may be reincarcerated.
Since 2009, more than 800 Second Chance Act grant awards have been made to government agencies and nonprofits for reentry programming
designed to provide services that can help reduce recidivism and increase public safety.
• Mental health—In a study of jail populations, researchers found rates of serious mental
disorders that are three to six times higher than those found in the general population,
affecting approximately 15 percent of men and 31 percent of women.1
• Substance use—A survey by the Bureau of Justice Statistics (BJS) found that about
half of people in state and federal prisons had substance use disorders.2
In a separate
study of prison and jail populations, BJS found that more than 70 percent of the people
with mental illnesses also had co-occurring substance use disorders.3
• Housing and homelessness—A national survey found that 15 percent of people
incarcerated in jail had been homeless in the year before incarceration—up to 11 times
more than the estimate for the general U.S. adult population.4
Of all people entering prisons
and jails, those with mental illnesses are twice as likely to have been homeless.5
• Education and employment—Two out of five people incarcerated in prison or jail lack a
high school diploma or its equivalent.6
Employment rates and earning histories of people in
prisons and jails are often low as a result of limited education, physical and mental health
problems, or other challenges; the stigma of having a criminal record and having been out of
the workforce often exacerbate these challenges after release.7
• Children and families—Approximately 2.7 million children in the United States have a
parent who is incarcerated.8
© 2021 The Council of State Governments. All Rights Reserved.

Categories: Coping, Employment
/