Shopping Cart
Your Cart is Empty
There was an error with PayPal
Click here to try again
Thank you for your business!
You should be receiving an order confirmation from Paypal shortly.
Exit Shopping Cart
Pitt County Family Development Corporation. Inc.
Pitt County Family Development
| | |
| --- | --- |
| Posted on June 30, 2020 at 9:58 PM | |
Children Books On Race & Inclusion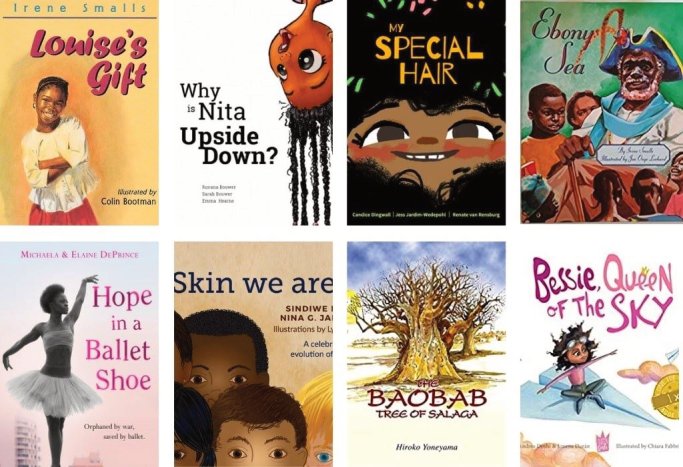 Why is Nita Upside Down? By Roxana Bouwer, Sarah Bouwer, Emma Hearne
Sometimes, we fear that others won't accept us because of the things that make us unique – whether we look different to others, think differently, or have other interests. The reality is that everyone of us is different in some way, and that is our strength. This short picture book is a celebration of dark-skinned bodies of all kinds.
In Skin We Are In, Uncle Joshua explains to his inquisitive nephew Njabulo the science of skin tone and how it does not affect what someone is on the inside. He also explains the danger of attributing certain characteristics to race, recounting to his nephew about how these ideas led to European colonization, from which dark-skinned people still suffer under to this day
My Special Hair By Candice Dingwall
"My special hair is full of love. With love my hair is crowned. It grows and grows and grows until I spread it all around."
Ebony Sea By Irene Smalls
"She saw the whips, the chains, the beatings. She saw the joys of the Johnkankus, the cornshuckings, the starlight walks, the faces of her unborn children […] She wanted to go home."
These are e-books that can be obtained with your mobile phone or Windows 10 tablet.. Open any browser on your mobile phone and type in worldreader.org. This is a great way to learn about race and improve reading skills.
Children are questioning the behavior of adults as they watch the news or see a protest in their community,  This is an opportunity to have quality time learning, exploring feelings and gaining more understanding of different cultures.
Categories: Coping, Cultural, Entertainment, Parenting
/