Shopping Cart
Your Cart is Empty
There was an error with PayPal
Click here to try again
Thank you for your business!
You should be receiving an order confirmation from Paypal shortly.
Exit Shopping Cart
Pitt County Family Development Corporation. Inc.
Pitt County Family Development
| | |
| --- | --- |
| Posted on June 24, 2020 at 7:25 AM | |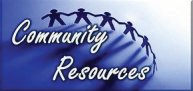 Pitt County Community Resources
Pitt County families can receive government grants, free debt help or cash aid, and other forms of support. Students can get free back to school supplies and there are gasoline vouchers, free daycare programs, and even Christmas toys for kids.
Try contacting the Salvation Army at 252-756-3388. This non-profit charity organization from time to time will have limited funding available to help people pay certain everyday expenses. They may be able to provide funds for paying rent, utility and energy bills, housing expenses, provide food, and much more. Contact them to see if they have funding. There is also free stuff, including Christmas toys, jackets, and back to school supplies.
Another option for people in need is the local community action agency. Martin County Community Action, Inc. Also covers the area of Greenville and Pitt County. The agency can be reached at (252) 792-7111. A sampling of some of the assistance programs they offer are below. Find more details on 
assistance from MCAI
.
The agency receives federal government funds as part of the Community Services Block Grant. These government funds are collected, utilized and the distributed to those in need by the Community Action agency, and the goal is to provide a wide array of resources, services, grants for paying bills and assistance.
Housing and rent assistance - Funds may be available to help those families who are facing an eviction from their home or apartment.
 
Transportation assistance - This is mainly offered to people, and senior citizens, who need to get back and forth to doctors or medical appointments.
Employment search and career development - Get help both finding a job, and increasing your skills which may lead to a higher income.
Financial literacy and budgeting - Talk to a counselor and learn how to budget better, get information on debt assistance programs, and even learn about ways to stop or prevent a home foreclosure.
 
Weatherization - The Pitt County North Carolina community action agency oversees the federal government weatherization energy conservation program. Qualified homeowners as well as renters can apply to this program, and if found      eligible can receive free energy saving improvements and upgrades to their home.
 
Low income energy assistance - This program is also funded by both the state of North Carolina as well as the federal government. Qualified applicants can receive cash grants to pay an utility or heating bill. Rent, food, energy bill and housing help 
Pitt County Department of Social Services processes and can refer families to a number of programs. Most are government funded, such as Medicaid or SNAP food stamps. Get information on low income housing, section 8, and also the Homelessness Prevention and Rapid Re-housing Program
.
The county assists those who are homeless or at risk of eviction and can help people apply for rent and utilities from LIHEAP and other sources. Grants can help keep the power or lights on, and pay both winter heating and summer cooling bills. 1717 West 5th Street, Greenville, NC 27834-1696, dial (252) 902-1110, or find more details on 
public aid in Pitt County
.
Ayden Christian Church provides medications, utility bill assistance, and rental assistance to those qualified families facing an eviction. The church is at 462 Second Street. Telephone - (252) 746-3555. Ayden, North Carolina 28513.
Advocates help the sick, elderly and disabled among others. There is information on grant programs, welfare, employment, and general self-sufficiency. They even help with apply for benefits, and find how 
disability advocate help with SSI applications
.
Hope of Glory Ministries provides material goods. This can include free food, gently used clothes, household goods, and hygiene products to individuals in need. Address is 402 West 10th Street, Greenville, NC 27834. Dial (252) 321-6857 for intake.
SSVF is for veterans and their families only. Family Endeavors, Inc., runs it for Pitt County. All housing assistance is based on need. They offer government grants to pay a mortgage or rent payment, budgeting counseling, and bus fares. SSVF also coordinates rapid rehousing, in which funds (or loans) are used to pay for moving costs, a security deposit, lease application fees or other costs. Many other costs may also be paid by SSVF, and it also gives veterans counseling. Call 910-459-4320.
Low income, section 8 subsidized apartments are always in high demand. There is often a waiting list in place, but low income families and those in poverty can learn how to apply. It is long term rent help. Read more on the 
section 8 application process
.
 Pitt County clothing banks offer free household goods and supplies to qualified low income and families facing poverty. Some of the assistance is provided by churches and some of it by other non-profits that also operate in the region. Free clothes, Christmas gifts or toys, winter coats, school uniforms or supplies and other household items may be distributed. More on 
free clothing centers and school supplies in Pitt County
.
Medical care and clinics in Pitt County
Oakmont Baptist Church Community Clinic is a sponsored health clinic/center for the Pitt County community. It is only operating one day per month. Call for hours and more information on the medical care, prescriptions needed, and more details. (252) 756-1245.
Greenville Shelter Community Clinic is a free health center operated by Brody School of Medicine at East Carolina University. Basic medical care is available to the uninsured, poor, and Pitt County residents that have no other resources available to them. It is a free walk in clinic for residents. 1600 Chestnut Street, Greenville, NC 27834. Call (252) 758-9244 for intake.
Sunday Fountain Clinic at Grimesland is a non-profit that relies on volunteers from the community. Doctors, dentists, nurses, medical students, grad students, undergrads, and others all contribute. Screenings, check ups, and referrals to specialist care are all available, as needed. Phone number is (252) 744-2938.
James D. Bernstein Community Health Center uses a sliding fee scale to provide medical services on a reduced rate, to those that qualify for assistance with their health care costs. Also, on-site pharmacy also issues prescription medicines at reduced cost to the income qualified clients. 261 Belvoir Highway, Greenville, North Carolina 27834, (252) 695-6352, or click 
prescription medication programs
.
Pitt County Public Health Department can provide government sponsored and affiliated care. Examples include Medicaid applications, AIDS/HIV Prevention Counseling, Sexually Transmitted Disease Treatment, Influenza Control, and more. Call the Greenville office at (252) 902-2305.
Free food from distribution centers
While regional food banks will do their best to not turn anyone away from receiving help, the fact is that resources in Pitt County are limited. The centers will tend to focus on children from low income families and senior citizens. Some of the main locations are as follows.
Jarvis Memorial United Methodist Church is located in Greenville. The phone number is (252) 752-3101. Meals, canned goods, and maybe items like a blanket or clothing may be offered.
First Born Community Development Center mostly focuses on children, single parents, and newborns. The main number is (252) 758-6147.
Categories: Coping, Employment, Health
/