Shopping Cart
Your Cart is Empty
There was an error with PayPal
Click here to try again
Thank you for your business!
You should be receiving an order confirmation from Paypal shortly.
Exit Shopping Cart
Pitt County Family Development Corporation. Inc.
Pitt County Family Development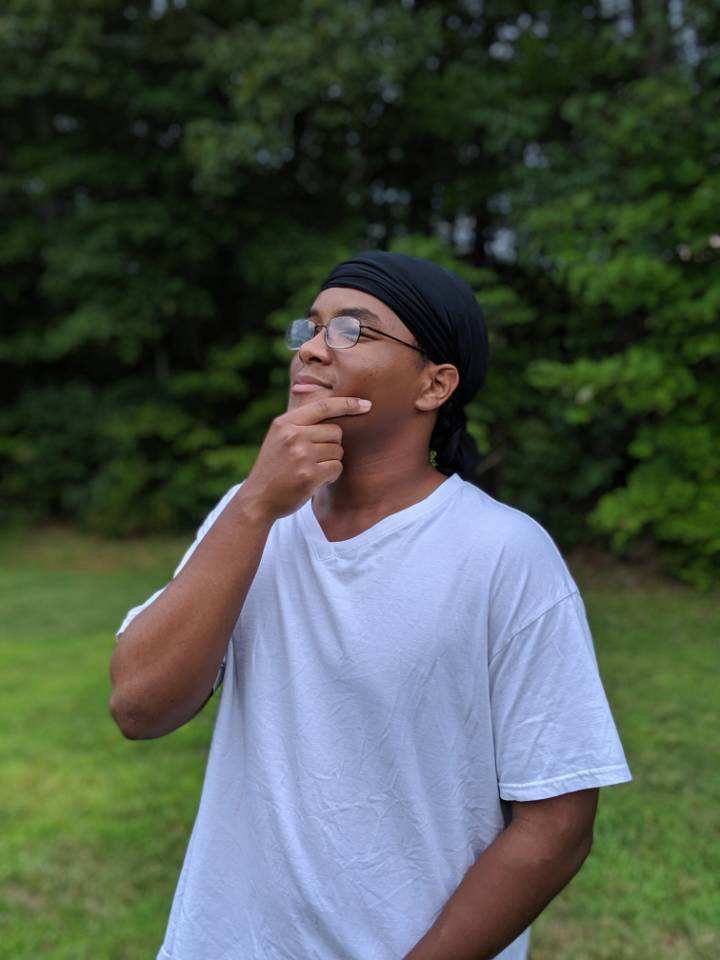 I am so happy to report that Malachi maintained his grades this year. He is on the Dean's List at NC A&T State University.  He was the recipinent of the Pitt County Family Development Corportation, Inc. award for 2020. He received a $1000.00 Scholarship.  We are proud he has adjusted well to college life, even during the pandemic.  We will continue to support this young man. #Aggie Pride.  Please see a copy of the letter he received from the Office of the Registrar.
Dear Student,
You have been placed on the Dean's List based on your academic performance in Spring 2021.
A full-time undergraduate student, who has earned a minimum of 12 semester hours and whose semester GPA (grade point average) is 3.25 or higher shall be eligible for the Dean's List for that semester. A student is not eligible for the Dean's List in any semester in which he/she receives a grade of D or F. Dean's List recognition shall be noted on the student's permanent academic record.
You do not need to respond to this email message.
Congratulations!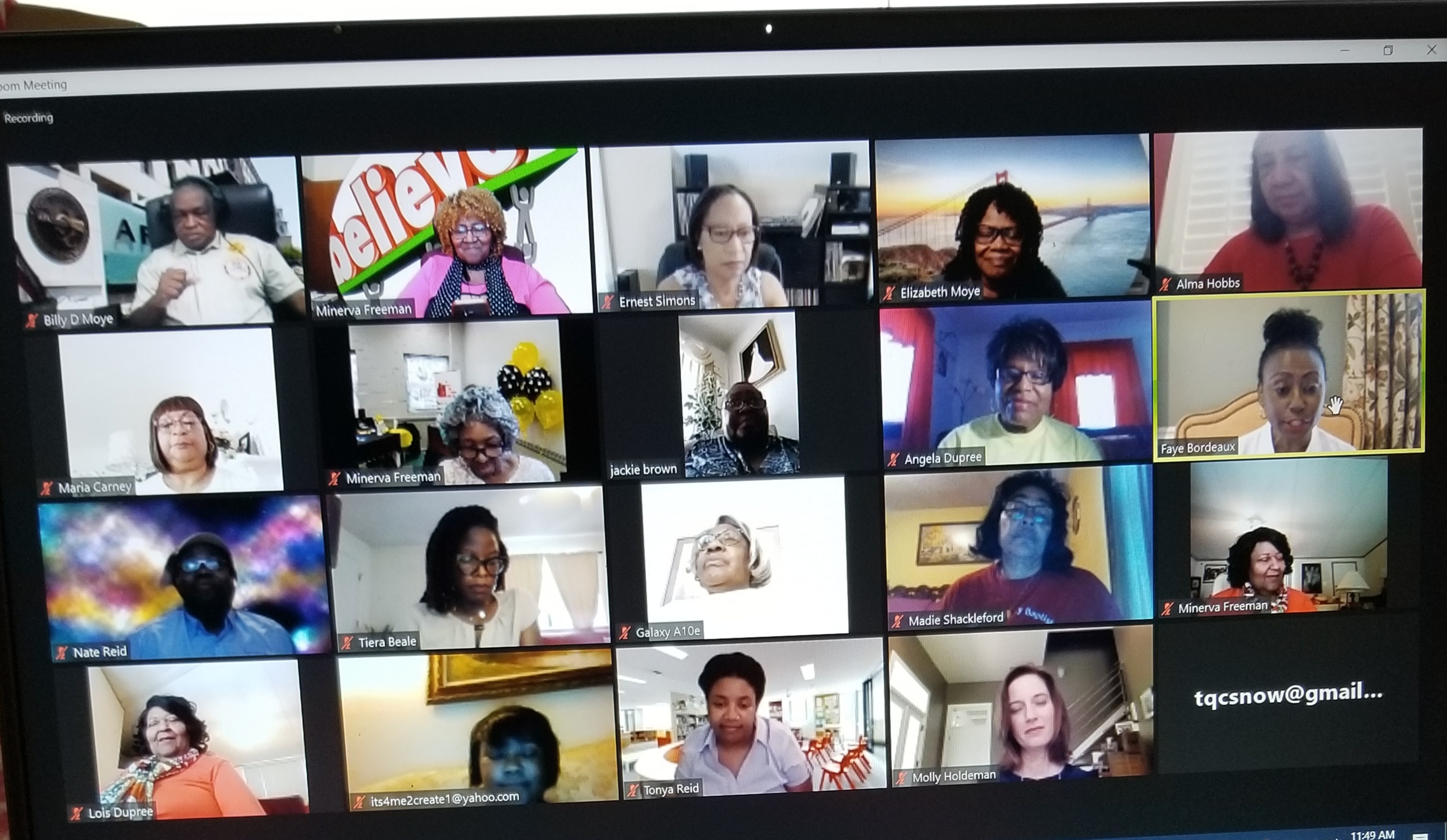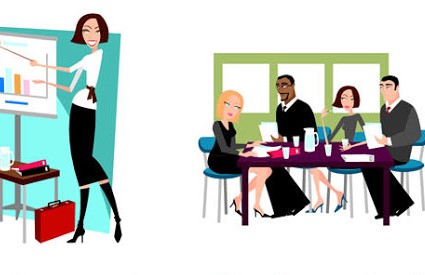 As we close out Women History month, it is a time of reflections.  It is a time to highlight the role of women and why it is important to have women at the table.  Women bring a different perspective with regards to war and peace, and so forth.
 Women's voices and experiences are necessary.
 The consistent lack of female representation across government agencies, negotiating tables, and panels of experts suggests that women's participation is still undervalued. In reality, security and female participation are intertwined. In the world's conflict zones, for example, women experience the indirect effects of war differently than men: poverty, disease, and the breakdown of law and order disproportionately impact women.
Research shows that women have access to different information and community networks than men do, giving them a unique perspective on a society's problems and needs. But in spite of these realities, fewer than 20% of peace agreements from the last two decades referenced women at all!
Women's participation results in more peaceful, just, and prosperous societies.
 The active involvement of women in peace and security decisions results in less war, fairer societies, and more profitable economies. Research shows that women broaden security agendas, including prioritizing key elements like education, healthcare, and access to basic necessities that might otherwise be overlooked.
Women's social and political participation also reduces the risk of conflict: one study found that higher female political participation can reduce the risk of war breaking out as well as government-initiated political violence. As if that wasn't enough to get more women involved in security decision making, research shows that communities are better off financially when women have more active roles in society.
Women have deep history and expertise in peace and security issues (and are leading the way now!).
 Women's peace activism has a long history, but one of the first international efforts took place over 100 years ago in 1915 when more than 1,200 women from around the world gathered at The Hague. The International Congress of Women gathered to talk about how they could advocate for peace and end World War I. Since then, women's groups like Women Strike for Peace and Women's Action for New Directions have organized and educated women from all over the world to advocate for a more just and peaceful world. Women have led the charge toward peace over the past several decades, creating cultural and policy change in multiple areas; from increasing women's participation in peace processes to reducing the risk of nuclear war.
 The evidence is abundant: empowered and engaged women are key to creating a productive and peaceful society. Reflecting on the facts makes women's leadership and participation an obvious priority. Though we only covered five important reasons why women should be at the table where decisions are made, there are clearly many more. When it comes to peace and security, leveraging the skills and perspectives of women is not just the right thing to do, it's the smart thing to do. What will you do to put women at the tables of power?
 The table should reflect the society it represents.
 Decisions that determine the future course of a community, region, or country should be made by the people it will effect. Guess what? That includes women. Women make up 49.6% of the world population; they are involved at every level of society, and yet are rarely included at the tables where decisions are made. For example, women made up only 2% of mediators in peace agreements over the past 18 years. Research shows that groups that mirror the communities they represent are more productive and successful. Without the representation and active participation of women, security decisions will not be truly comprehensive and are less likely to last.
 Diversity advances change and innovation.
 Women — all women, especially women from diverse and marginalized communities — bring unique perspectives to the table that help make security decisions that are more informed and nuanced. Strong national security comes from anticipating a variety of threats, and a team that is inclusive and diverse is better positioned to identify a broad range of scenarios.
Research shows that diverse organizations achieve greater innovation and group performance — in fact, diverse groups often outperform experts! Another study demonstrates that high gender and racial diversity improves decision making and fosters creativity. Diverse groups are better able to respond to challenges and change. When it comes to national security, diversity must be a priority. Shifting away from national security decision makers who are homogeneous in appearance and opinion will help develop strong, collective security policy.
https://www.wand.org/post/2018/07/25/5-reasons-why...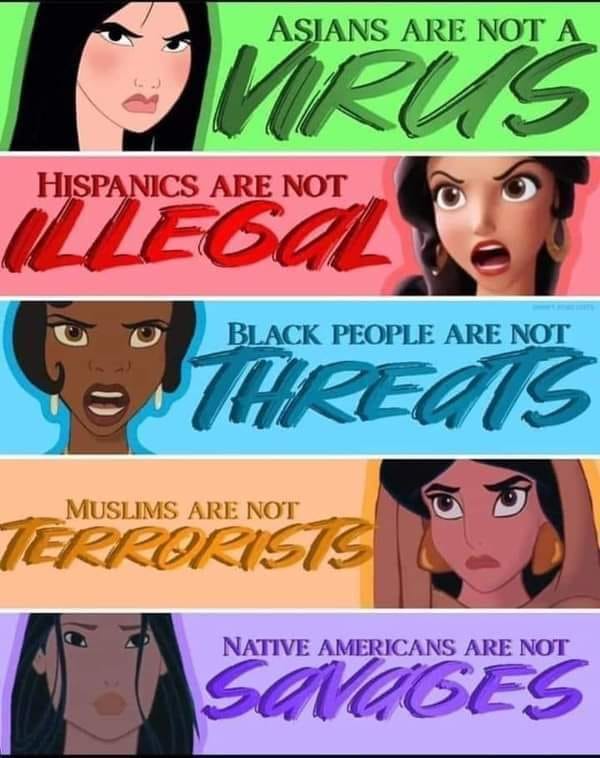 We live in a multi racial, culture and ethnic world.  We must learn to respect each other.  Respect in this instance begins with knowing each other backgound and history and honoring our desire to live in peace with our neighbors.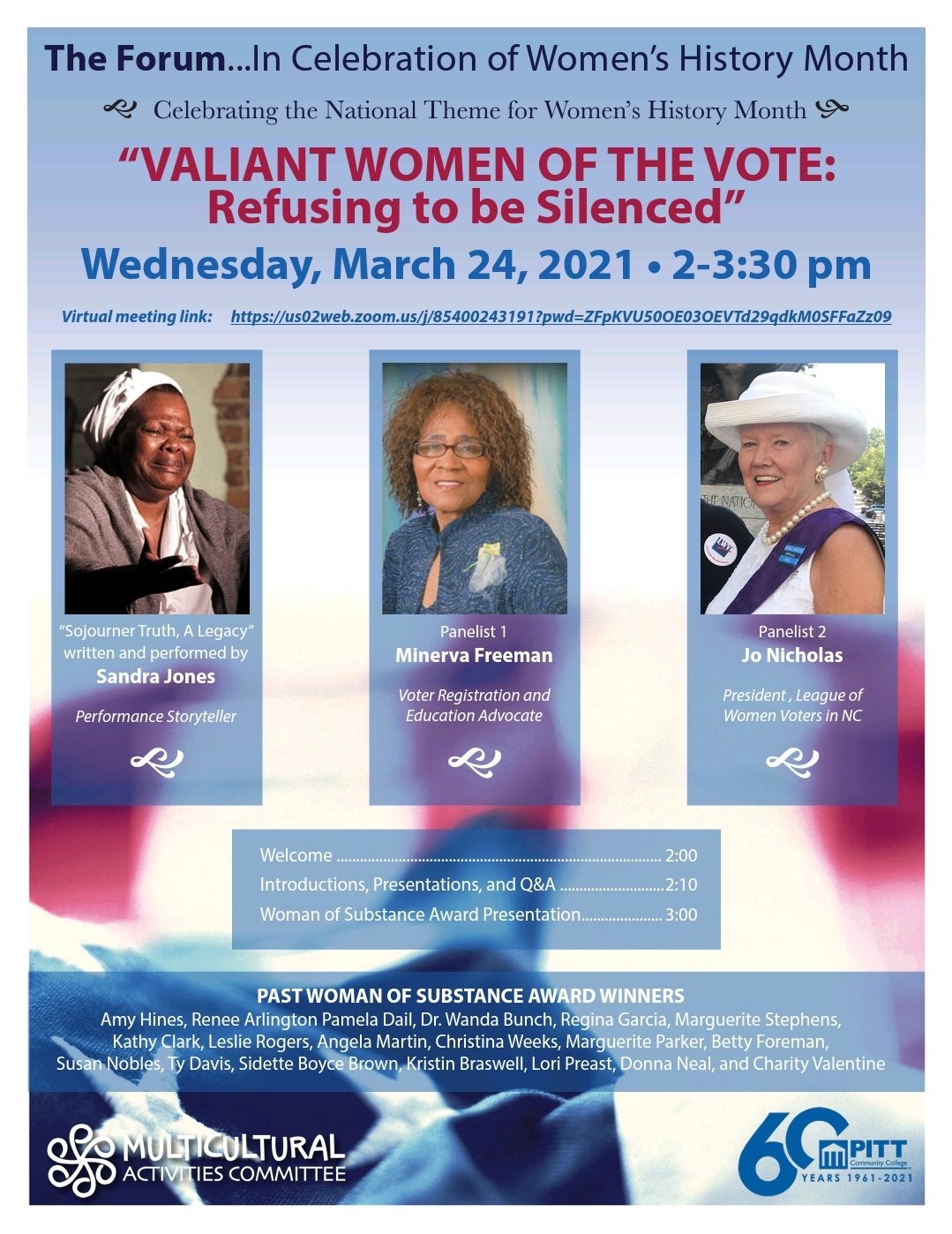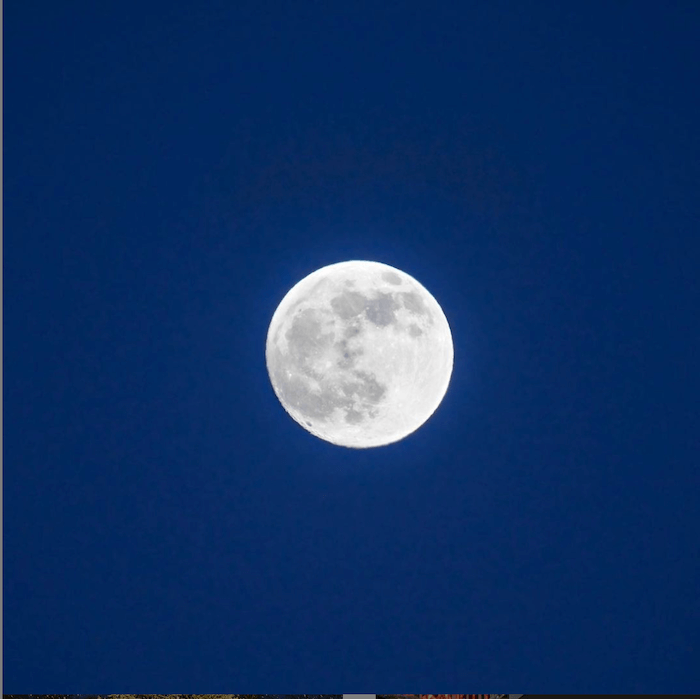 If you did not catch the Snow Moon this Saturday morning at 3:19am, you can get a glance to see it from Thursday – Sunday because the moon will appear full during this time. This February full Moon is know as a Snow Moon!
According to the Old Farmers Almanac, the full Moon names used come from a number of places, including Native American, Colonial American, and European sources.
February's full Moon name is a fairly straightforward one: it's known as the Snow Moon due to the typically heavy snowfall that occurs in February. On average, February is the United States' snowiest month, according to data from the National Weather Service.
The spiritual Meaning of the Snow Moon
The Snow Moon is about endurance and cleansing. While manifestation and motivation often stem from chasing after your goals, Snow Moon is quite different. It is a time for you to organize and sort through the burdens of your life that you have been swept under the rug. The Snow Moon is a time for survival. Stay close to home. Your nuts and acorns have been gathered, you don't need to go chasing after new rewards right now. Instead, cozy up and engage in some "winter cleaning."
www.caughtinsouthie.com
Human Trafficking
"I thought he loved me and then he sold me." -Romeo Pimp Survivor
Human trafficking is the fastest-growing criminal activity in the world. The term refers to a bevy of acts that includes both forced labor and sexual exploitation. Many people think of the movie "Taken" when they think of young girls being sex trafficked. More than 100,000 children a year are forced into the sex trade, but this isn't because of a massive kidnapping organization. Instead, it is because pimps now have easy access to children through the internet and cell phones. One of the ways traffickers target girls and young women is through romantic relationships, both online and in person. These types of traffickers are often referred to as Romeo Pimps.
The Carlson Law Firm May 4, 2020
What is a Romeo Pimp? 
Gaining a victim's trust can occur online or in person. In both online and in person scenarios, the pimp will promise a better future. If the victim and the pimp have never met the pimp will use these promises to lure his victims to his town.
Professionals undergo training to respond to human trafficking victims with shelter and security. Additionally, the can help victims get access to medical treatment, food, clothing, legal services, counseling, and other aid. If you are a human sex trafficking victim, or if you know of a situation of human trafficking, we can help you get assistance and navigate the legal system.
Educate Yourself
What to do if he or she is approached by a stranger.
What to do if adults in authority positions start giving your child special attention or gifts.
That secrets between adults and children are inappropriate.In general, we think of bars and dark alleys when we think of sex traffickers. However, the scary truth is in many cases, they are in wholesome places like the neighborhood or community parks, schools, malls and movie theaters looking for vulnerable young girls. Determining if your child is in a safe environment and being supervised by a trusted adult is necessary for their safety. If no adult is present, always encourage your child to stick with her group friends and never go off alone with anyone.
Recruiters can be students at your child's school or parents of other students looking to make some money. They'll introduce your child to a pimp and get paid for bringing in a new girl. It is best that you know your child's friends, as well as their families.
Perhaps the most telling sign of a Romeo Pimp is an older guy seeking the affections of your child. Pimps don't usually kidnap, they manipulate. The most prevalent form of trafficking is a man in his late teens or 20s selecting a teenage girl to make her fall in love. These men are constantly thinking of ways to trick young girls into doing what they want them to do. You should always be wary of whom your child is dating and thoroughly investigate them. Even if your child is over 18, he or she is 
not too old or mature 
to escape sex trafficking.
Yes, it sounds cliche, but these pimps are often able to brainwash their victims because of self-esteem issues, broken homes or generally troubled childhoods. While all genders are affected by sex trafficking, low self-esteem, particularly affects adolescent and teenage girls. This is exactly why Romeo Pimps prey on this age group. Because of this, it is important that you reaffirm your child's self-worth every chance you get. The best way to combat low self-esteem is to give your child a shield of love. Reminding your child of her worth will do wonders to protect her from attempts to lure her into the trafficking web. Additionally, reminding your child that she is loved and that your home is a safe place will protect her from the threats of a pimp. Girls who are trafficked are often living in constant fear.
Get Involved!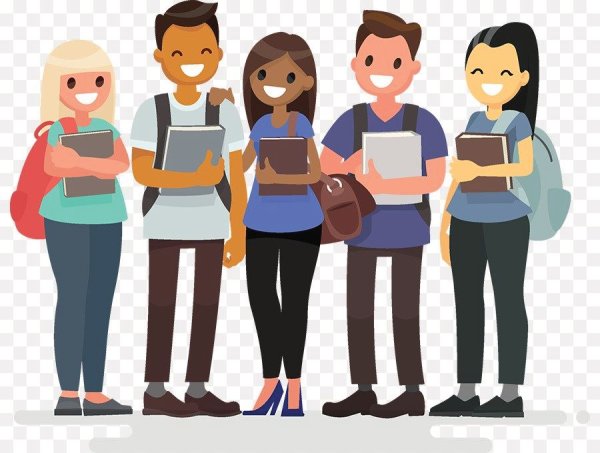 College Students Life During Covid-19
Mental Health is a growing concern among college students in the age of Covid-19.
Pay attention to your young adults as they try to navigate their independence, adhere to COVID-19 guidelines, attend classes, try to maintain a social life, and connect with family and friends.  As the holiday's approaches, many students will have to make tough decisions about going home to families with high risk conditions.
Talk with your son or daughter about staying safe physically and emotionally.  
Here are some signs of depression to look for in friends:
They are not enjoying activities they once loved
They no longer attend classes or social outings
They are experiencing extreme anger or sadness over a relationship in their life
They react negatively or with apathy to most things
They often talk about death or suicide
This is a time to seek help.  Please encourage them to prioritize their health.
Here are some suggestions parents can encourage their children to do:
a.      Encouraged students to seek out spiritual outlets to volunteer and worships.
b.     Increase the amount of rest, sleep, and exercise to maintain good health.
c.      Stress the need to maintain a healthy diet, even slightly by eating healthier foods.
d.     Decrease substance use.
e.      Encourage them to reach out to others, schedule connection time virtually or safely in person.
f.       Reassurance that they (parents) are there for them as needed.
g.     Encourage them to explore resources for nonprofits that deals with mental health in young adults.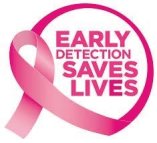 Breast Cancer Awareness Month in October
The Breast Cancer Awareness Month, marked in countries across the world every October, helps to increase attention and support for the awareness, early detection and treatment of this disease.
The earlier breast cancer is diagnosed, the better the chance of successful treatment. So it's important to check your breasts regularly and see your GP if you notice a change.
Common breast cancer signs and symptoms include:
A lump or swelling in the breast, upper chest or armpit – you might feel the lump but not see it
A change in the skin, such as puckering or dimpling
A change in the color of the breast – the breast may look red or inflamed
A change in the nipple, for example, it has become pulled in (inverted)
Rash or crusting around the nipple
Any unusual liquid (discharge) from either nipple
Changes in size or shape of the breast.  cancernow.org


How Can I Lower My Risk?
Keep a healthy weight and exercise regularly.
Don't drink alcohol, or limit the amount of alcohol you drink.
If you are taking hormone replacement therapy or birth control pills, ask your doctor about the risks.
Breastfeed your children, if possible. www.cdc.gov/cancer
/