Shopping Cart
Your Cart is Empty
There was an error with PayPal
Click here to try again
Thank you for your business!
You should be receiving an order confirmation from Paypal shortly.
Exit Shopping Cart
Pitt County Family Development Corporation. Inc.
Pitt County Family Development
Human Trafficking
"I thought he loved me and then he sold me." -Romeo Pimp Survivor
Human trafficking is the fastest-growing criminal activity in the world. The term refers to a bevy of acts that includes both forced labor and sexual exploitation. Many people think of the movie "Taken" when they think of young girls being sex trafficked. More than 100,000 children a year are forced into the sex trade, but this isn't because of a massive kidnapping organization. Instead, it is because pimps now have easy access to children through the internet and cell phones. One of the ways traffickers target girls and young women is through romantic relationships, both online and in person. These types of traffickers are often referred to as Romeo Pimps.
The Carlson Law Firm May 4, 2020
What is a Romeo Pimp? 
Gaining a victim's trust can occur online or in person. In both online and in person scenarios, the pimp will promise a better future. If the victim and the pimp have never met the pimp will use these promises to lure his victims to his town.
Professionals undergo training to respond to human trafficking victims with shelter and security. Additionally, the can help victims get access to medical treatment, food, clothing, legal services, counseling, and other aid. If you are a human sex trafficking victim, or if you know of a situation of human trafficking, we can help you get assistance and navigate the legal system.
Educate Yourself
What to do if he or she is approached by a stranger.
What to do if adults in authority positions start giving your child special attention or gifts.
That secrets between adults and children are inappropriate.In general, we think of bars and dark alleys when we think of sex traffickers. However, the scary truth is in many cases, they are in wholesome places like the neighborhood or community parks, schools, malls and movie theaters looking for vulnerable young girls. Determining if your child is in a safe environment and being supervised by a trusted adult is necessary for their safety. If no adult is present, always encourage your child to stick with her group friends and never go off alone with anyone.
Recruiters can be students at your child's school or parents of other students looking to make some money. They'll introduce your child to a pimp and get paid for bringing in a new girl. It is best that you know your child's friends, as well as their families.
Perhaps the most telling sign of a Romeo Pimp is an older guy seeking the affections of your child. Pimps don't usually kidnap, they manipulate. The most prevalent form of trafficking is a man in his late teens or 20s selecting a teenage girl to make her fall in love. These men are constantly thinking of ways to trick young girls into doing what they want them to do. You should always be wary of whom your child is dating and thoroughly investigate them. Even if your child is over 18, he or she is 
not too old or mature 
to escape sex trafficking.
Yes, it sounds cliche, but these pimps are often able to brainwash their victims because of self-esteem issues, broken homes or generally troubled childhoods. While all genders are affected by sex trafficking, low self-esteem, particularly affects adolescent and teenage girls. This is exactly why Romeo Pimps prey on this age group. Because of this, it is important that you reaffirm your child's self-worth every chance you get. The best way to combat low self-esteem is to give your child a shield of love. Reminding your child of her worth will do wonders to protect her from attempts to lure her into the trafficking web. Additionally, reminding your child that she is loved and that your home is a safe place will protect her from the threats of a pimp. Girls who are trafficked are often living in constant fear.
Get Involved!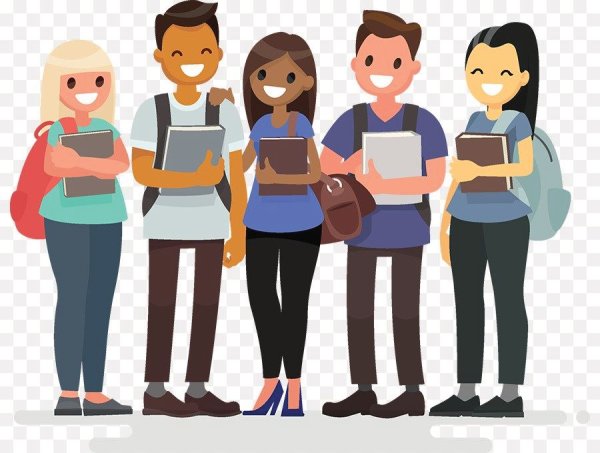 College Students Life During Covid-19
Mental Health is a growing concern among college students in the age of Covid-19.
Pay attention to your young adults as they try to navigate their independence, adhere to COVID-19 guidelines, attend classes, try to maintain a social life, and connect with family and friends.  As the holiday's approaches, many students will have to make tough decisions about going home to families with high risk conditions.
Talk with your son or daughter about staying safe physically and emotionally.  
Here are some signs of depression to look for in friends:
They are not enjoying activities they once loved
They no longer attend classes or social outings
They are experiencing extreme anger or sadness over a relationship in their life
They react negatively or with apathy to most things
They often talk about death or suicide
This is a time to seek help.  Please encourage them to prioritize their health.
Here are some suggestions parents can encourage their children to do:
a.      Encouraged students to seek out spiritual outlets to volunteer and worships.
b.     Increase the amount of rest, sleep, and exercise to maintain good health.
c.      Stress the need to maintain a healthy diet, even slightly by eating healthier foods.
d.     Decrease substance use.
e.      Encourage them to reach out to others, schedule connection time virtually or safely in person.
f.       Reassurance that they (parents) are there for them as needed.
g.     Encourage them to explore resources for nonprofits that deals with mental health in young adults.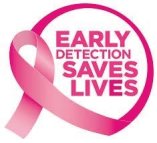 Breast Cancer Awareness Month in October
The Breast Cancer Awareness Month, marked in countries across the world every October, helps to increase attention and support for the awareness, early detection and treatment of this disease.
The earlier breast cancer is diagnosed, the better the chance of successful treatment. So it's important to check your breasts regularly and see your GP if you notice a change.
Common breast cancer signs and symptoms include:
A lump or swelling in the breast, upper chest or armpit – you might feel the lump but not see it
A change in the skin, such as puckering or dimpling
A change in the color of the breast – the breast may look red or inflamed
A change in the nipple, for example, it has become pulled in (inverted)
Rash or crusting around the nipple
Any unusual liquid (discharge) from either nipple
Changes in size or shape of the breast.  cancernow.org


How Can I Lower My Risk?
Keep a healthy weight and exercise regularly.
Don't drink alcohol, or limit the amount of alcohol you drink.
If you are taking hormone replacement therapy or birth control pills, ask your doctor about the risks.
Breastfeed your children, if possible. www.cdc.gov/cancer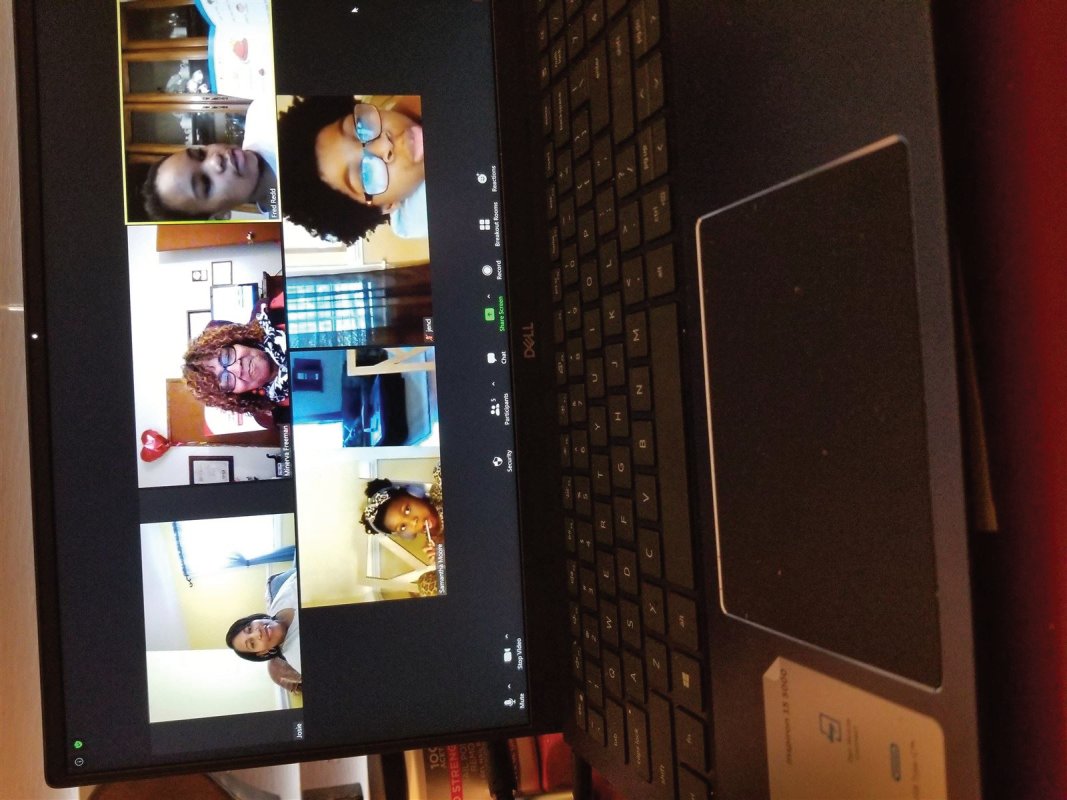 I am Sam
Virtual Storytime
It can get a little boring to go to school virtually.  What a real treat to have an older child read to younger children.  This is a great opportunity to engage diverse age children in an after school activity that will give both ages an opportunity to read and entertain.  The goal is to find a book that will appeal to a young audience.  Use animation as the book is being read.  Do show pictures.  Allow the listeners to ask questions or to digest the material being read. Read and Enjoy!!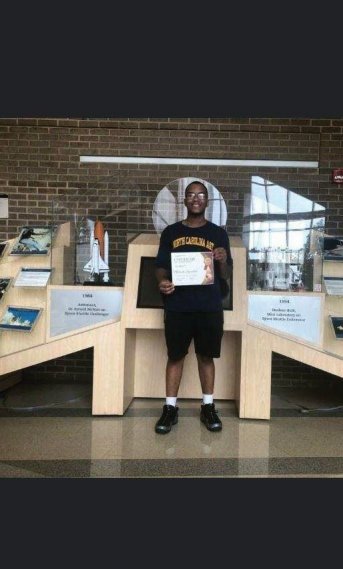 Against the Odds Scholarship Recipient
You can make it if you try!  We are pleased to award Malachi Swindler a Scholarship to apply towards his academics at North Carolina A&T State University.  He is all settled in at college and working towards an Engineering Degree.
We have watched Malachi's journey, provided mentoring services, supported him with referrals when needed and has been his biggest cheerleader.  What makes this award so special is that he became known to us as a boy who wanted direction and sort out help from two partners with Pitt County Family Development Corp., Inc.  He had men that went to his sports engagements, went to some of his school functions, provided guidance in applying for college and counseled him on money management when he started to work.
We will follow this young man, providing support and encouragement as he needs it.  The goal is to watch him walk across the stage at his graduation.
/