Shopping Cart
Your Cart is Empty
There was an error with PayPal
Click here to try again
Thank you for your business!
You should be receiving an order confirmation from Paypal shortly.
Exit Shopping Cart
Pitt County Family Development Corporation. Inc.
Pitt County Family Development

Have you ever felt you were hanging on a limb and you did not know how you got there or how you will get off that limb? To get out of this situation, you have to calm down, breathe slowly, and backtrack. Your super power is to stay calm.  You do not have to answer all of life questions at this point such as why me?  The immediate goal is get off the limb.
1.  Tell yourself that everything is going to be okay.
2.  Breathe.
3.  Stay focused.
4.  Do not look down, around, look up.
5.  Slowly take small steps to the base of the limb.
6. Again, stay focus. Listening is very important.  Do you hear someone who is supportive.  Someone who can cheer you on while not look down.  Just listen to positive words of encouragement.  
7. As you descend down, continue to breathe to steady yourself.  
8  Continue to do some positive self talk: "Everything is going to be okay."
9. Now put your feet on solid ground. 
10.You made it!  Now you can access your situation.  Do you need professional help, a support group, etc.  You decide.  What lesson did you learn?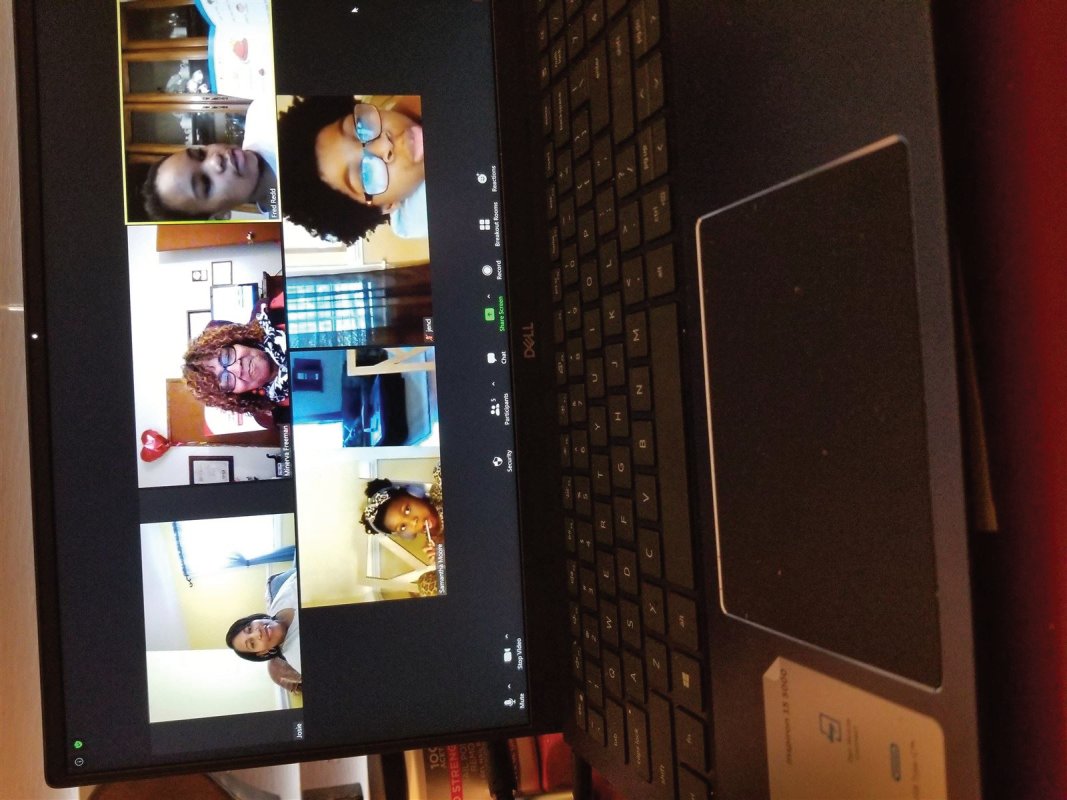 I am Sam
Virtual Storytime
It can get a little boring to go to school virtually.  What a real treat to have an older child read to younger children.  This is a great opportunity to engage diverse age children in an after school activity that will give both ages an opportunity to read and entertain.  The goal is to find a book that will appeal to a young audience.  Use animation as the book is being read.  Do show pictures.  Allow the listeners to ask questions or to digest the material being read. Read and Enjoy!!
Children Books On Race & Inclusion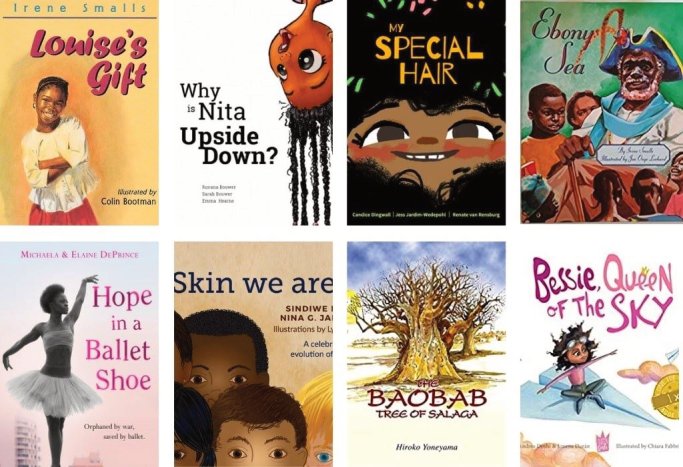 Why is Nita Upside Down? By Roxana Bouwer, Sarah Bouwer, Emma Hearne
Sometimes, we fear that others won't accept us because of the things that make us unique – whether we look different to others, think differently, or have other interests. The reality is that everyone of us is different in some way, and that is our strength. This short picture book is a celebration of dark-skinned bodies of all kinds.
In Skin We Are In, Uncle Joshua explains to his inquisitive nephew Njabulo the science of skin tone and how it does not affect what someone is on the inside. He also explains the danger of attributing certain characteristics to race, recounting to his nephew about how these ideas led to European colonization, from which dark-skinned people still suffer under to this day
My Special Hair By Candice Dingwall
"My special hair is full of love. With love my hair is crowned. It grows and grows and grows until I spread it all around."
Ebony Sea By Irene Smalls
"She saw the whips, the chains, the beatings. She saw the joys of the Johnkankus, the cornshuckings, the starlight walks, the faces of her unborn children […] She wanted to go home."
These are e-books that can be obtained with your mobile phone or Windows 10 tablet.. Open any browser on your mobile phone and type in worldreader.org. This is a great way to learn about race and improve reading skills.
Children are questioning the behavior of adults as they watch the news or see a protest in their community,  This is an opportunity to have quality time learning, exploring feelings and gaining more understanding of different cultures.
The Butler comes out tomorrow.  Please go to the movie to see this awesome movie.  Reviews appears to be very good.  Lee Daniels and this star power cast is what we have been waiting for:  talent, substance, and entertaining.  Going to the movie on the first day is important.  The media always spot light the top movies.  Get with your friends and have a great TGIF night at the movies.

/