Shopping Cart
Your Cart is Empty
There was an error with PayPal
Click here to try again
Thank you for your business!
You should be receiving an order confirmation from Paypal shortly.
Exit Shopping Cart
Pitt County Family Development Corporation. Inc.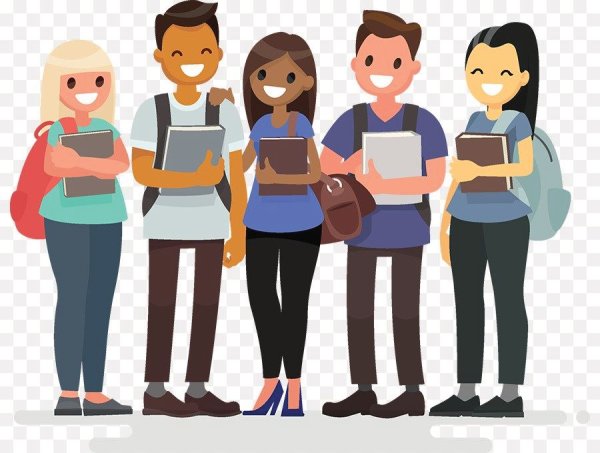 College Students Life During Covid-19
Mental Health is a growing concern among college students in the age of Covid-19.
Pay attention to your young adults as they try to navigate their independence, adhere to COVID-19 guidelines, attend classes, try to maintain a social life, and connect with family and friends.  As the holiday's approaches, many students will have to make tough decisions about going home to families with high risk conditions.
Talk with your son or daughter about staying safe physically and emotionally.  
Here are some signs of depression to look for in friends:
They are not enjoying activities they once loved
They no longer attend classes or social outings
They are experiencing extreme anger or sadness over a relationship in their life
They react negatively or with apathy to most things
They often talk about death or suicide
This is a time to seek help.  Please encourage them to prioritize their health.
Here are some suggestions parents can encourage their children to do:
a.      Encouraged students to seek out spiritual outlets to volunteer and worships.
b.     Increase the amount of rest, sleep, and exercise to maintain good health.
c.      Stress the need to maintain a healthy diet, even slightly by eating healthier foods.
d.     Decrease substance use.
e.      Encourage them to reach out to others, schedule connection time virtually or safely in person.
f.       Reassurance that they (parents) are there for them as needed.
g.     Encourage them to explore resources for nonprofits that deals with mental health in young adults. 
Wisdom and Pain
"Wisdom is nothing more than healed pain." – Robert Gary Lee
"Ouch! That hurt."
We've all uttered those words in our lives. Maybe you said it right after a fall, feeling the pinch of an injection, or if someone said something hurtful. Whatever the cause of your pain, it produced discomfort, and you wanted it to stop.
Pain is a universal experience. No creature on the planet is exempt from feeling it. It's a 
biological mechanism
 that maintains balance in our system, and like an indicator on a dashboard of a car, it lets us know when something isn't right.
However, many of us don't see the pain this way. Instead, we see it as an inconvenience. In the past, when religion and superstition reigned supreme, pain was seen as a punishment, meted out by the Gods in response to immoral behavior. Today we see it as some kind of defect that needs to be fixed or cured.
We're naturally drawn to 
seek pleasure and avoid pain
. It's encoded in our our reptilian brain. We can all agree that touching a hot stove or brushing against a sharp object is going to hurt, however, there are some forms of pain that are subjective.  Pain can be interpreted differently on an individual level, both due to different pain thresholds, and what we personally consider to be pleasure or pain.
The majority of us have a low tolerance for pain, and the forces of capitalism are glad to offer us solutions. Our culture of 'painkillers' offers a plethora of choices to numb our pain such as antidepressants, alcohol, recreational drugs, sugar and social media. We do use our systems with these instruments of pleasure to escape reality.
In her book, 
When Things Fall Apart
, Buddhist monk Pema Chödrön says, "Most of us do not take these situations as teachings. We automatically hate them. We run like crazy. We use all kinds of ways to escape — all addictions stem from this moment when we meet our edge and we just can't stand it. We feel we have to soften it, pad it with something, and we become addicted to whatever it is that seems to ease the pain."
While quick-fixes work on a temporary basis, it's detrimental to our transition into 
conscious and evolved beings
. When we avoid pain, we are missing the deeper and enriching experience that's on offer. The more we resist and push away the pain, the more that we are inviting it to stay.
Like a persistent cosmic postman, it won't go away until we understand the root cause. Just as light cannot exist without the dark, the human experience is not complete without moments of sadness. In fact, I think that life would be rather 
drab and predictable
 if we constantly lived in a utopia, never encountering bends on our path.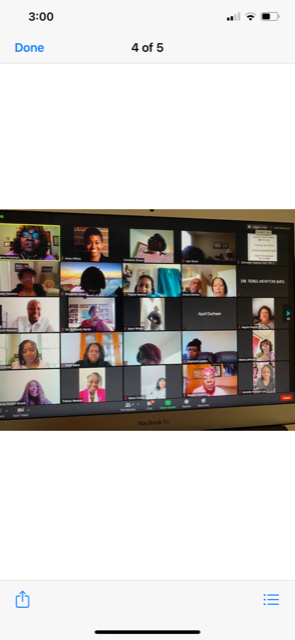 Fearless
The Power of Her
Mind, Body and Spirit
 I sought the Lord and He answered me and delivered me from every fear Psalm 34                                                                   
We had an awesome Zoom Conference on Saturday, October 31, 2020.  We had over 60 participants eager to hear about Breast Cancer, Domestic Violence, Finance, Nutrition and Covid-19.  We had national presenters from New York, Florida, Georgia, and several cities in North Carolina.  We had the Pitt County Health Department Nursing Director to stress getting the flu shot and to follow the scientific recommendations about the virus.  We heard from Dr. Newton share information about the relationship between Mother Earth supply of water, sun, the food we grow, our air we breathe. He discussed vitamins and minerals and the need to add exercise to our day. The audience was encouraged to do monthly breast exams from a nurse diagnosed at age 34 with breast cancer. She shared a very inspiring story.  Domestic Violence was discussed, and resources were shared to get help.  Covid-19 was discussed, and recommendations were shared based on the CDC and the WHO organizations.  The conference ended with a discussion about finances.  After the conference, participants were treated to a nutritious lunch at a nearby restaurant. 

Have you ever felt you were hanging on a limb and you did not know how you got there or how you will get off that limb? To get out of this situation, you have to calm down, breathe slowly, and backtrack. Your super power is to stay calm.  You do not have to answer all of life questions at this point such as why me?  The immediate goal is get off the limb.
1.  Tell yourself that everything is going to be okay.
2.  Breathe.
3.  Stay focused.
4.  Do not look down, around, look up.
5.  Slowly take small steps to the base of the limb.
6. Again, stay focus. Listening is very important.  Do you hear someone who is supportive.  Someone who can cheer you on while not look down.  Just listen to positive words of encouragement.  
7. As you descend down, continue to breathe to steady yourself.  
8  Continue to do some positive self talk: "Everything is going to be okay."
9. Now put your feet on solid ground. 
10.You made it!  Now you can access your situation.  Do you need professional help, a support group, etc.  You decide.  What lesson did you learn?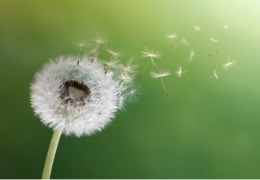 Mindful Breathing
Just imagine being in a field of wildflowers, the sun beaming down on your face and you can breathe the glorious fresh air.   That's therapy.  Get way from the stress of the day.  Do some bird watching; follow a butterfly as it dances from flower to flower sucking in the sweet nectar, listen to the sound of a waterfall or water flowing from a rock filled creek.  Let your mind wonder to the children playing in a park.  Try to remember the childhood games that you played when you were young.  That too is therapy.  Again, Take in a chest full of air and slowly exhale.  Take a slow walk home and smile.  Repeat after me, today is going to be a glorious day.  Is there a happy song you can sing? Then sing as you return to your day.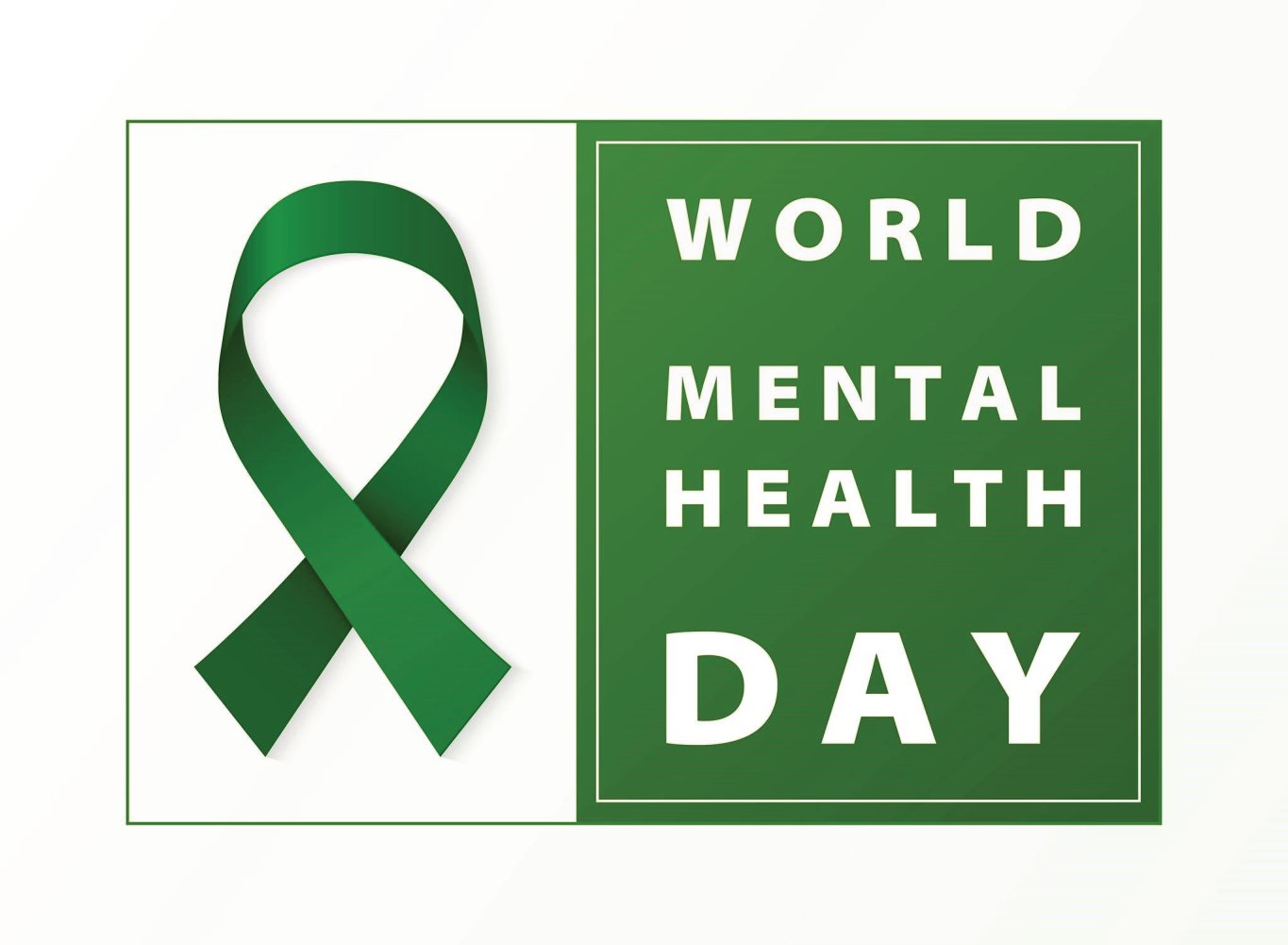 Mental Health Day
Take care of your mental health. It is important to be kind to yourself. Spend time with supportive people: family and friends. Seek professional help if life becomes challenging. Get outside for walks, cycling and hiking. Eat nutritional and well-balanced meals, get plenty of sleep and volunteer in meaningful activities. Be mindful of the effects of Covid-19.
                                               Life during Covid-19
Wear your MASK, WASH your hands, SOCIAL DISTANCE. We are in this together. Be kind to others by wearing a mask. Our children are counting on the adults around them.  Children need to feel secure, need to have a routine, a degree of certainty that life will get back to normal. Help them manage their feelings.  Allow time for them to talk about things concerning their lives.  Make the best of this situation by practicing healthy habits.  Go for walks, ride your bike, go for picnics or take up a new hobby.  A young boy wrote an optimistic poem about life at the end of Covid-19.
Lincoln*, 11, from the United Kingdom*
"When it is safe, I'll hold my arms open wide,
and shout to the world we can all go outside! 
Don't give up hope the end is in sight,
if we all stick together, we'll all win this fight!"
"When it is safe, I'll hold my arms open wide,…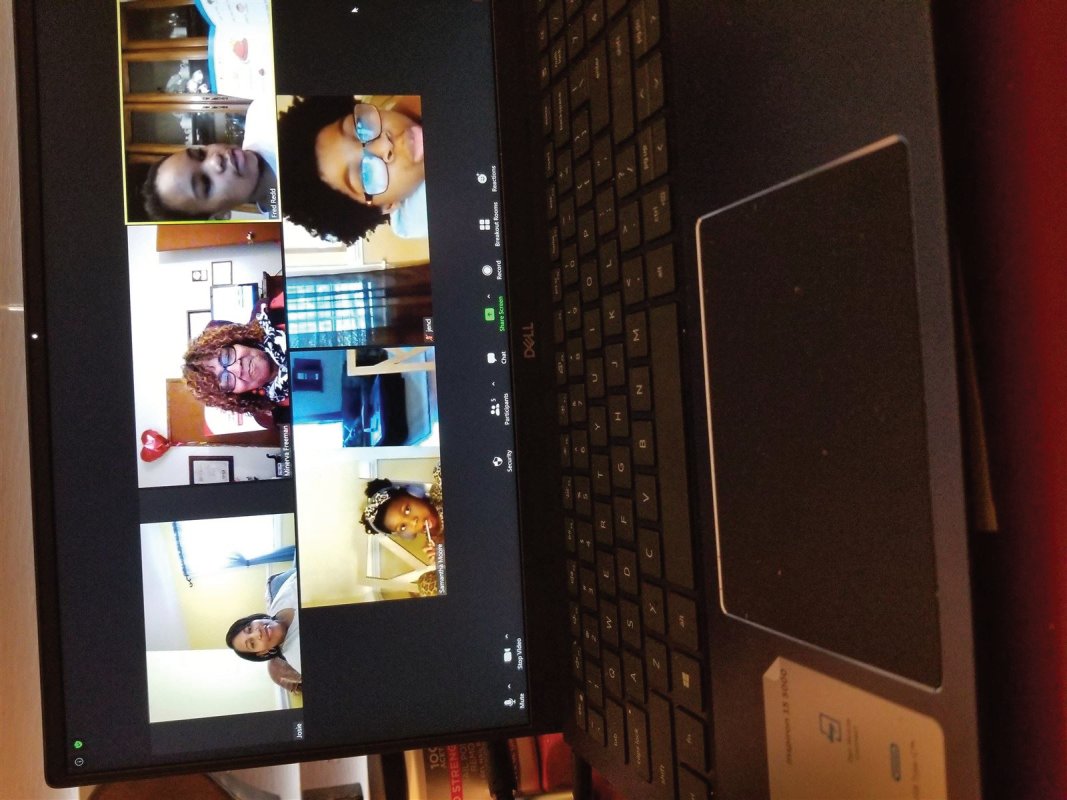 I am Sam
Virtual Storytime
It can get a little boring to go to school virtually.  What a real treat to have an older child read to younger children.  This is a great opportunity to engage diverse age children in an after school activity that will give both ages an opportunity to read and entertain.  The goal is to find a book that will appeal to a young audience.  Use animation as the book is being read.  Do show pictures.  Allow the listeners to ask questions or to digest the material being read. Read and Enjoy!!

It's All About Attitude!   Let us work on our ABC's
Attitude and Behavior Challenge us to be our best self.
Merriam Webster defines attitude, behavior and challenge in the following way:
Attitude is a settled way of thinking or feeling about someone or something, typically one that is reflected in a person's behavior.
Behavior is the way in which one acts or conducts oneself, especially toward others.
A Challenge is something that puts you to the test — like standing up for oneself.
As one looks at goals and direction for their career path, one must be disciplined in their ABC's.  We are challenged to stay focused.  Our attitude and behavior can be the thing to get us far.  While one's skills may be up to any task, but if your attitude and behavior turns customers, management or anyone that stand in the way of your mobility, it's time to adjust your ABC's.   Start with being respectful, listen to those you are in conversation with, be patient rather than being quick to take offense.  Be mindful of your tone when you communicate with others.  Always make eye contact when having a conversation or assisting others.  The challenge is to be authentic while correcting yourself to be approachable in your interaction with others.  The goal is to obtain success by using your ABC's.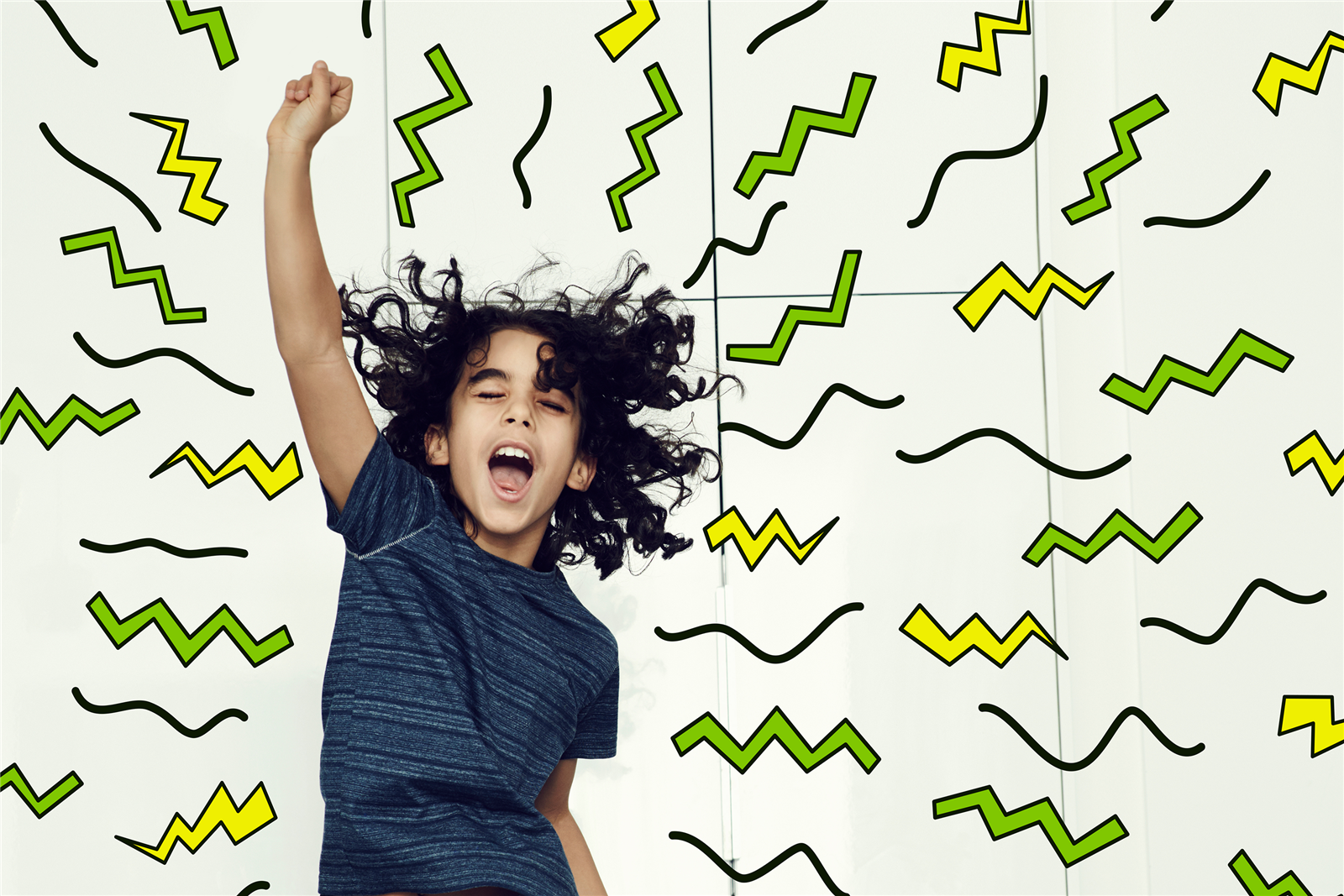 You were made to sparkle.  So encourage yourself.  Positive self talk can go a long way.
You are not the only fish in the sea traveling upstream.  You can stand out by being you.  The trick is to find your stride, put one arm in front of you and sail with the school of fish.  Remember, you are not alone.  
Here are some quotes to get you sailing:  
"Happiness can be found, even in the darkest of times, if one only remembers to turn on the light."– J.K. Rowling
"Never give up on what you really want to do. The person with big dreams is more powerful than one with all the facts. "– Albert Einstein
"You're braver than you believe, stronger than you seem, and smarter than you think."– A A Milne
"Wanting to be someone else is a waste of who you are."– Kurt Cobain
"A friend is someone who knows all about you and still loves you."– Elbert Hubbard
"Don't become so focused on status that you aren't also nice to other people, because that's the kind of popularity that pays off for decades to come."– Mitch Prinstein
"I am the greatest. I said that before I knew I was."– Muhammad Ali
"Make sure your worst enemy doesn't live between your own two ears."– Laird Hamilton.
/