Shopping Cart
Your Cart is Empty
There was an error with PayPal
Click here to try again
Thank you for your business!
You should be receiving an order confirmation from Paypal shortly.
Exit Shopping Cart
Pitt County Family Development Corporation. Inc.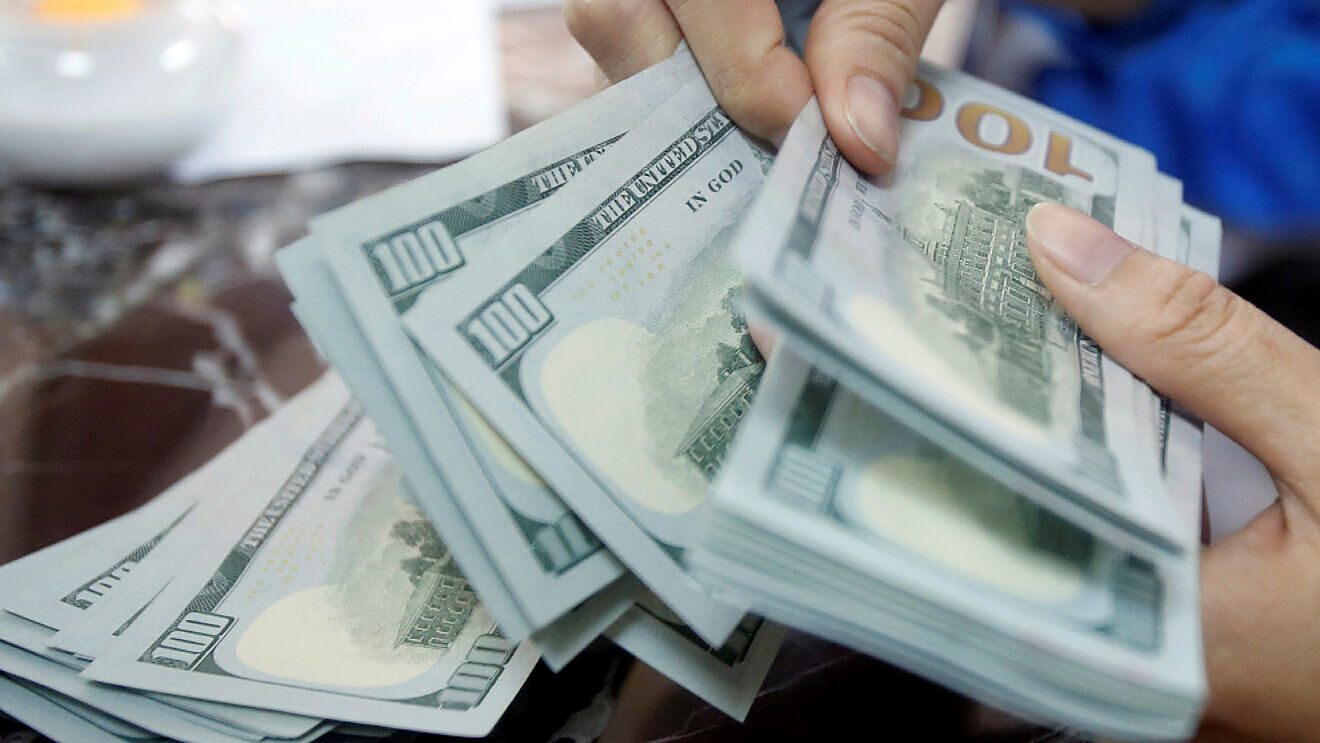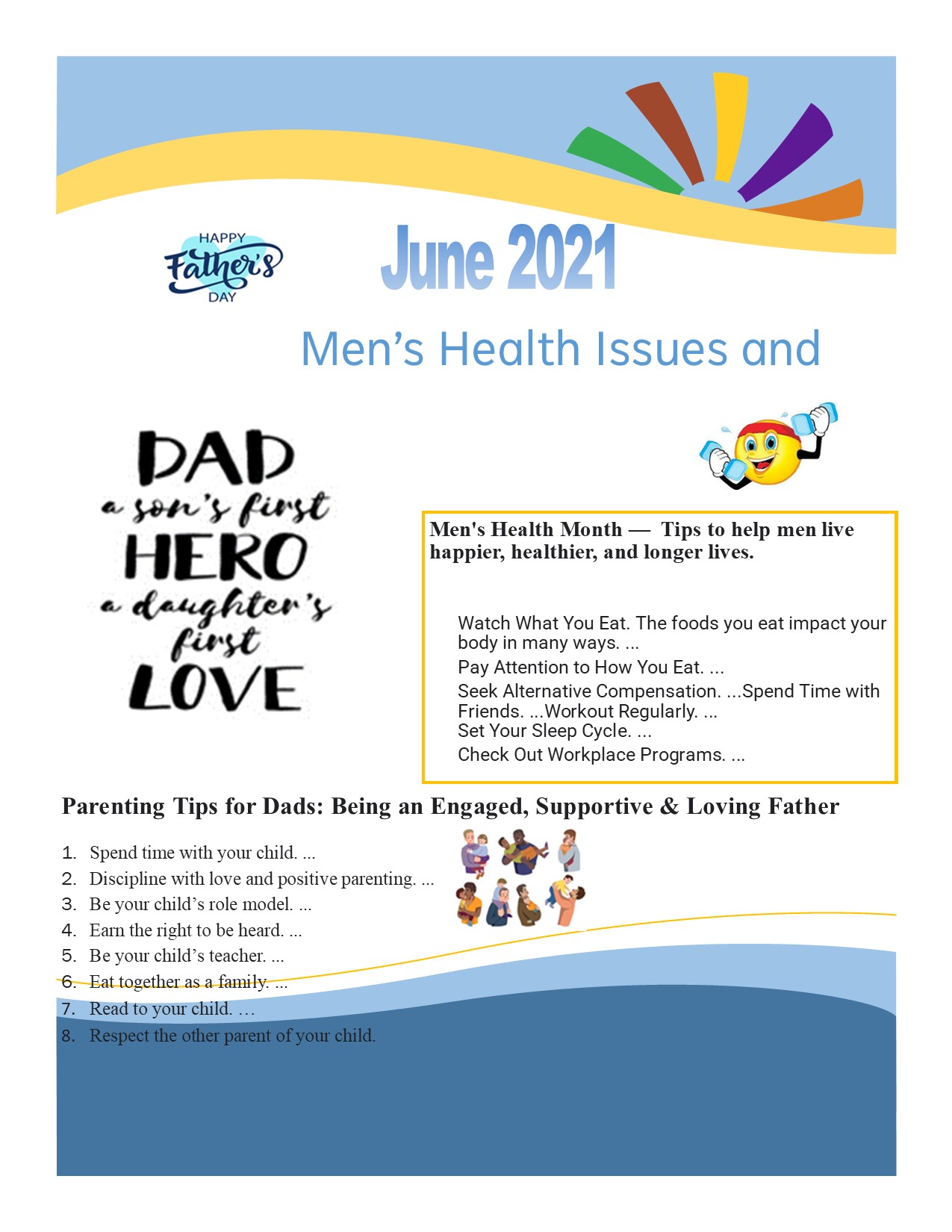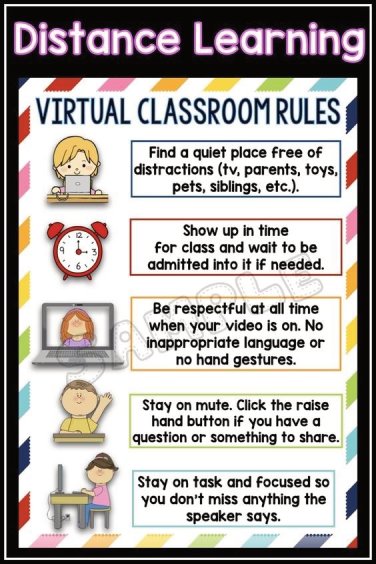 Discipline, A Parent Super Power
Parents, students and school personnel survived the first week of school.  Congratulations to all of you.  
To the parents who opted to do virtual learning this semester, discipline is going to be your super power.  So what is discipline?  Getting up on time, have breakfast, get school dressed, have homework done and play attention as if your child was in class physically.  Parents must take the lead in this type of discipline.  If children  think they can negotiate with their parents to not complete assignments, not log on to their class or decide to play electronic games, you are losing.  
Parents set up a schedule, discuss it with your child and stick to it.  Please make time for recreation, arts and crafts and finding creative ways to see grandparents and friends.  Just know, we will get through this together.
.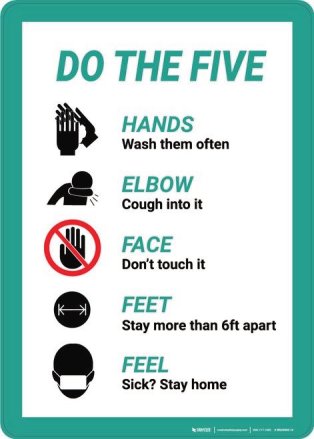 It's School Time! Make it a SAFE Year.
Parents it is time to send your children back to school.  This year is going to be different than ever before. Students will have anxieties about classes, meeting new classmates, additionally this year safety is at the forefront.  Begin talking with your children about hygiene issues.  Of course bathing, fresh clothing, brushing teeth and now doing The Five.  These five behaviors can keep your child safe.  
In school, students practice fire drills.  These exercises help children get out of dangerous environments.  At home, practice The Five:  Wash your hands, cough into your elbow, Don't touch your face, stay 6 feet apart and if your child is feeling sick, please keep them home.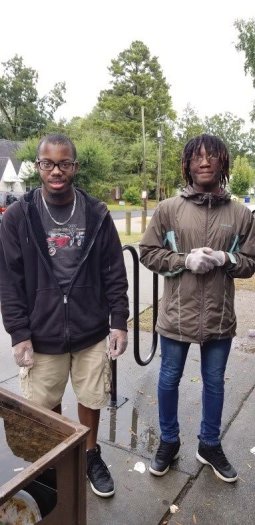 RULES TO TEACH YOUR SON:
1. Never shake a man's hand, sitting down.
2. Don't enter a pool by the stairs.
3. The man at the BBQ Grill is the closest thing to a king.
4. In a negotiation, never make the first offer.
5. Request the late check out.
6. When entrusted with a secret, keep it.
7. Hold your heroes to a higher standard.
8. Return a borrowed car with a full tank of gas.
9. Play with passion or don't play at all…
10. When shaking hands, grip firmly and look them in the eye.
11. Don't let a wishbone grow where a backbone should be.
12. If you need music at the pool, you're missing the point.
13. Carry two handkerchiefs. The one in your back pocket is for you. The one in your breast pocket is for her.
14. You marry the girl, you marry her family.
15. Be like a duck. Remain calm on the surface and paddle like crazy underneath.
16. Experience the serenity of traveling alone.
17. Never be afraid to ask out the best looking girl in the room.
18. Never turn down a breath mint.
19. A sport coat is worth 1000 words.
20. Try writing your own eulogy. Never stop revising.
21. Thank a veteran. Then make it up to him.
22. Eat lunch with the new kid.
23. After writing an angry email, read it carefully. Then delete it.
24. Ask your mom to play. She won't let you win.
25. Manners maketh the man.
26. Give credit. Take the blame.
27. Stand up to Bullies. Protect those bullied.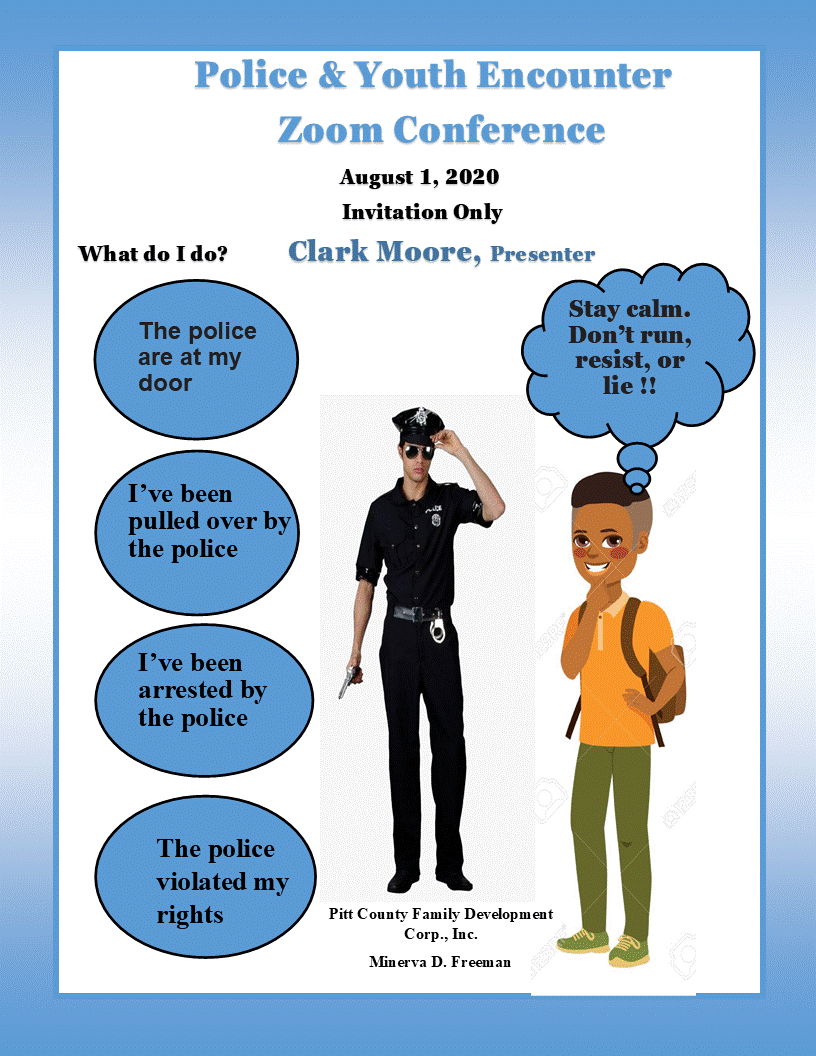 Get Home Safely: 10 Rules of Survival 
1. Be polite and respectful when stopped by the police. Keep your mouth closed.
2. Remember that your goal is to get home safely. If you feel that your rights have been violated, you and your parents have the right to file a formal complaint with your local police jurisdiction.
3. Don't, under any circumstance, get into an argument with the police.
4. Always remember that anything you say or do can be used against you in court.
5. Keep your hands in plain sight and make sure the police can see your hands at all times.
6. Avoid physical contact with the police. No sudden movements and keep hands out of your pockets.
7. Do not run, even if you are afraid of the police.
8. Even if you believe that you are innocent, do not resist arrest.
9. Don't make any statements about the incident until you are able to meet with a lawyer or public defender.
10. Stay calm and remain in control. Watch your words, body language and emotions.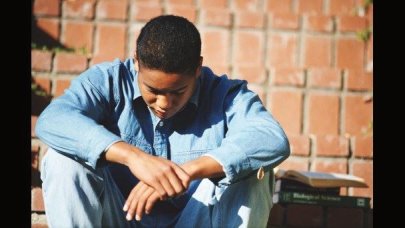 Racism and Children of Color
According to American Academy of Pediatrics, "Racism is a socially transmitted disease passed down through generations." racism is a pervasive social issue that plays a large role in the environment, children grow up in, the quality of their schools, the air they breathe, the water they drink.  Thus, Racism affects children physically, economically, emotionally, socially and in so many other ways. Children who grow up in neighborhoods exposed to lead, food, desserts, violence are more likely to engage negatively with the police, experience health issues such as asthma, obesity, childhood cancer and diabetes.  There are few job opportunities, transportation is limited, fewer safe recreation facilities, limited opportunity to purchase fresh fruits and vegetables, while having an abundance supply of tobacco, e-cigarettes, and alcohol. 
Children exposed to racism have higher rates of suicide, depression, stress and their self-esteem are impacted.  Children may shy away from participating in school activities or may become more disruptive as they cannot express themselves in inappropriate ways, consequently, get suspended at a greater rate than their white classmates.   A child may react by withdrawing from activities they use to enjoy or speaking up less in class.
What Can parents do?
Parents need to be active in their child's life.  Keep lines of communications opened and be observant to their children's mood swings.  Start by acknowledging your own biases.
1.      Model appropriate behavior in thoughts, feelings, and actions.
2.      Expose children to culture and point out the contribution made by their ancestors.
3.      Volunteer and participate in civic activity.
4.      Participate in the election process, modeling to children that they can vote people into office that can change policies to make life better for their community.
5.      Include in family vacation museums, and historical site where children can expand their cultural knowledge.
6.      Visit friends of a different race place of worship, parties and other social activity.
 Additional Resources to Help Parents Address Racism & Discrimination:
·        
Help Your Kids Find Books with Diverse Characters
 (Common Sense Media)
·        
Apps and Games with Diverse Characters
 (Common Sense Media)
·        
Beyond the Golden Rule. A Parent's Guide to Preventing and Responding to                Prejudice
 (Tolerance.org)
·        
A Conversation on Race
 (New York Times)
·        
Racism and Its Impact on Child and Adolescent Health
 (AAP Policy Statement) 
 Ashaunta Anderson, MD, MPH, MSHS, FAAP & Jacqueline Dougé, MD, MPH, FAAP  6/25/2020
  American Academy of Pediatrics (Copyright © 2019)Write your post here.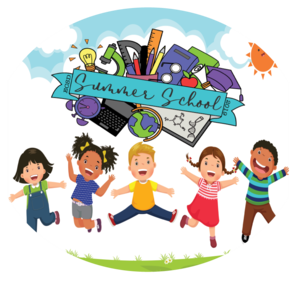 While school is out for the summer, it can be a great time to prepare your children for school in the fall.  The coming year will be a challenge for parents, teachers and students.  There is just a lot of uncertainty.  Will school open as we know it?  Will there be a schedule shift such as alternate days for half the class, a shorter day, etc.?
Now is the time to prepare your children for a different type of school experience.  Have your children been wearing masks?  If not, let them start wearing mask when they are out.  Please explain the real season we wear mask.  Make sure you are helping your children make washing hands the "cool" thing to do.  Help them practice social distancing.  While kids natural instinct is to run and hug their friend, model virtual hugs and throwing air kisses.  Encourage them to continue to share their snacks by breaking half of a cookie or sandwich but do not drink milk or juice behind each other.
The goal is to teach safety but not to scare them.  Therefore model the behavior you want by first,  being a good role model yourself.  Remember, kids learn what you teach.
Now for the fun stuff: 
1.  Go on bike rides.
2.  Pack a bag for lunch and have a picnic in the park.
3.  Encourage them to express themselves with chalk on your driveway.  A water hose will clean it up in no time.
4.  Explore your neighborhood.  Make a scavenger hunt game.  There is so much material in your backyard in and your neighborhood.
5.  Set up for a movie outside.  A sheet, the X-Box, blankets and chairs and of course the popcorn, drinks and some hot dogs.
6. Take in a concert in the park.  Make sure you can social distance.  Relax and enjoy!
7.  Add other ideas.  The sky is the limit with your imagination.
Children Books On Race & Inclusion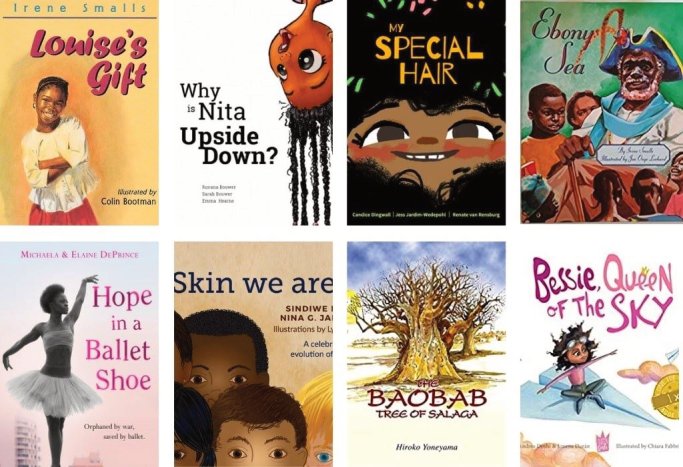 Why is Nita Upside Down? By Roxana Bouwer, Sarah Bouwer, Emma Hearne
Sometimes, we fear that others won't accept us because of the things that make us unique – whether we look different to others, think differently, or have other interests. The reality is that everyone of us is different in some way, and that is our strength. This short picture book is a celebration of dark-skinned bodies of all kinds.
In Skin We Are In, Uncle Joshua explains to his inquisitive nephew Njabulo the science of skin tone and how it does not affect what someone is on the inside. He also explains the danger of attributing certain characteristics to race, recounting to his nephew about how these ideas led to European colonization, from which dark-skinned people still suffer under to this day
My Special Hair By Candice Dingwall
"My special hair is full of love. With love my hair is crowned. It grows and grows and grows until I spread it all around."
Ebony Sea By Irene Smalls
"She saw the whips, the chains, the beatings. She saw the joys of the Johnkankus, the cornshuckings, the starlight walks, the faces of her unborn children […] She wanted to go home."
These are e-books that can be obtained with your mobile phone or Windows 10 tablet.. Open any browser on your mobile phone and type in worldreader.org. This is a great way to learn about race and improve reading skills.
Children are questioning the behavior of adults as they watch the news or see a protest in their community,  This is an opportunity to have quality time learning, exploring feelings and gaining more understanding of different cultures.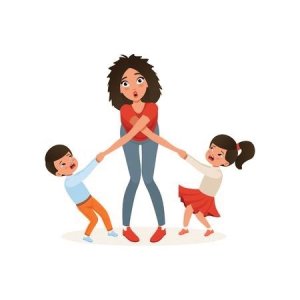 Stressed out?  It's Break Time!!




A sincere hand clap goes out to all  parents.  You have become the teacher, the cheerleader, a full time cook and housekeeper, while still holding down your job.




It's break time!  While it might be difficult to take a real break, think of ways you might  sneak in a little "me time".  A cup of coffee, a glass of lemonade, a crossword puzzle, a little dance, a silly song, things to lift your spirits.  If you can't get away for a few minutes, engage the kids in a fun event with you,  This could even mean to drop everything and head for the door. Go in the back yard for a scavenger hunt, walk around the block with your masks on, or go for a short car ride and then return to your previously scheduled school work or job assignment.  Breathe in, breathe out.  Count to ten, click your heels and finish your own self talk statement. "Don't worry, be happy, there's no place like home, Chocolate chip cookies for dessert, etc."  It's your break, use it wisely.



































































0

/