Shopping Cart
Your Cart is Empty
There was an error with PayPal
Click here to try again
Thank you for your business!
You should be receiving an order confirmation from Paypal shortly.
Exit Shopping Cart
Pitt County Family Development Corporation. Inc.
Wisdom and Pain
"Wisdom is nothing more than healed pain." – Robert Gary Lee
"Ouch! That hurt."
We've all uttered those words in our lives. Maybe you said it right after a fall, feeling the pinch of an injection, or if someone said something hurtful. Whatever the cause of your pain, it produced discomfort, and you wanted it to stop.
Pain is a universal experience. No creature on the planet is exempt from feeling it. It's a 
biological mechanism
 that maintains balance in our system, and like an indicator on a dashboard of a car, it lets us know when something isn't right.
However, many of us don't see the pain this way. Instead, we see it as an inconvenience. In the past, when religion and superstition reigned supreme, pain was seen as a punishment, meted out by the Gods in response to immoral behavior. Today we see it as some kind of defect that needs to be fixed or cured.
We're naturally drawn to 
seek pleasure and avoid pain
. It's encoded in our our reptilian brain. We can all agree that touching a hot stove or brushing against a sharp object is going to hurt, however, there are some forms of pain that are subjective.  Pain can be interpreted differently on an individual level, both due to different pain thresholds, and what we personally consider to be pleasure or pain.
The majority of us have a low tolerance for pain, and the forces of capitalism are glad to offer us solutions. Our culture of 'painkillers' offers a plethora of choices to numb our pain such as antidepressants, alcohol, recreational drugs, sugar and social media. We do use our systems with these instruments of pleasure to escape reality.
In her book, 
When Things Fall Apart
, Buddhist monk Pema Chödrön says, "Most of us do not take these situations as teachings. We automatically hate them. We run like crazy. We use all kinds of ways to escape — all addictions stem from this moment when we meet our edge and we just can't stand it. We feel we have to soften it, pad it with something, and we become addicted to whatever it is that seems to ease the pain."
While quick-fixes work on a temporary basis, it's detrimental to our transition into 
conscious and evolved beings
. When we avoid pain, we are missing the deeper and enriching experience that's on offer. The more we resist and push away the pain, the more that we are inviting it to stay.
Like a persistent cosmic postman, it won't go away until we understand the root cause. Just as light cannot exist without the dark, the human experience is not complete without moments of sadness. In fact, I think that life would be rather 
drab and predictable
 if we constantly lived in a utopia, never encountering bends on our path.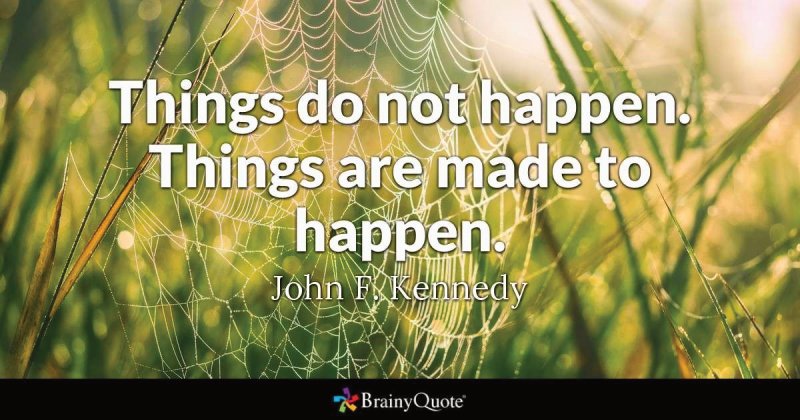 Friday Motivation
Think of changing your mindset like you would change a tire. Charge your battery and put some gas in your tank.  Life is a journey use your GPS to  create your own path. The following quotes can be helpful:
If you don't design your own life plan, chances are you'll fall into someone else's plan. And guess what they have planned for you? Not much. Jim Rohn
When you reach the end of your rope, tie a knot in it and hang on. Franklin D. Roosevelt                        
If you fell down yesterday, stand up today. H. G. Wells
If you're going through hell, keep going. Winston Churchill
Don't watch the clock; do what it does. Keep going. Sam Levenson
The secret of getting ahead is getting started. Mark Twain
Aim for the moon. If you miss, you may hit a star. W. Clement Stone
Our greatest weakness lies in giving up. The most certain way to succeed is always to try just one more time. Thomas A. Edison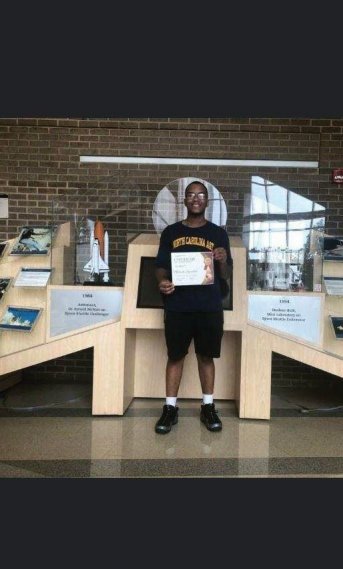 Against the Odds Scholarship Recipient
You can make it if you try!  We are pleased to award Malachi Swindler a Scholarship to apply towards his academics at North Carolina A&T State University.  He is all settled in at college and working towards an Engineering Degree.
We have watched Malachi's journey, provided mentoring services, supported him with referrals when needed and has been his biggest cheerleader.  What makes this award so special is that he became known to us as a boy who wanted direction and sort out help from two partners with Pitt County Family Development Corp., Inc.  He had men that went to his sports engagements, went to some of his school functions, provided guidance in applying for college and counseled him on money management when he started to work.
We will follow this young man, providing support and encouragement as he needs it.  The goal is to watch him walk across the stage at his graduation.

It's All About Attitude!   Let us work on our ABC's
Attitude and Behavior Challenge us to be our best self.
Merriam Webster defines attitude, behavior and challenge in the following way:
Attitude is a settled way of thinking or feeling about someone or something, typically one that is reflected in a person's behavior.
Behavior is the way in which one acts or conducts oneself, especially toward others.
A Challenge is something that puts you to the test — like standing up for oneself.
As one looks at goals and direction for their career path, one must be disciplined in their ABC's.  We are challenged to stay focused.  Our attitude and behavior can be the thing to get us far.  While one's skills may be up to any task, but if your attitude and behavior turns customers, management or anyone that stand in the way of your mobility, it's time to adjust your ABC's.   Start with being respectful, listen to those you are in conversation with, be patient rather than being quick to take offense.  Be mindful of your tone when you communicate with others.  Always make eye contact when having a conversation or assisting others.  The challenge is to be authentic while correcting yourself to be approachable in your interaction with others.  The goal is to obtain success by using your ABC's.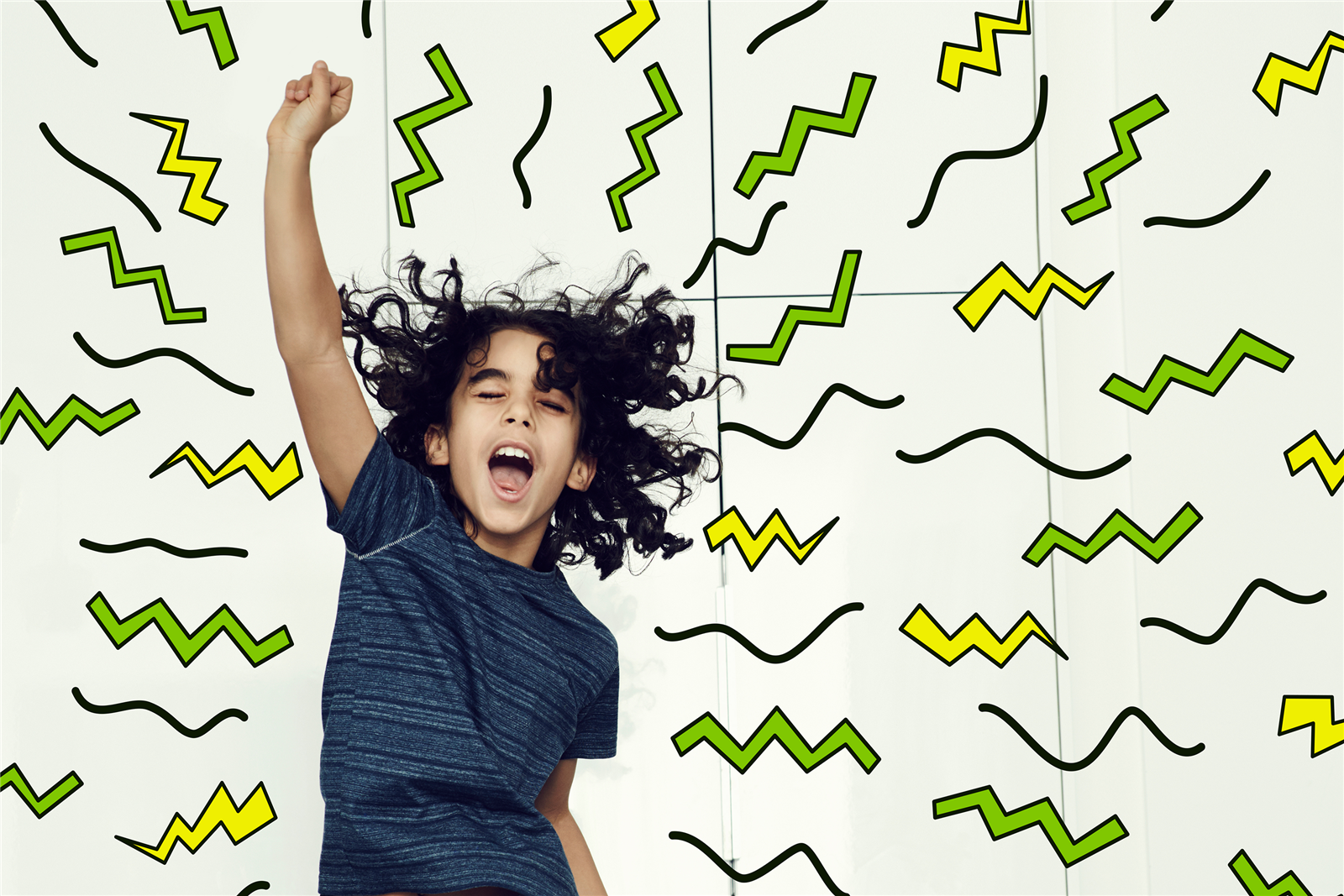 You were made to sparkle.  So encourage yourself.  Positive self talk can go a long way.
You are not the only fish in the sea traveling upstream.  You can stand out by being you.  The trick is to find your stride, put one arm in front of you and sail with the school of fish.  Remember, you are not alone.  
Here are some quotes to get you sailing:  
"Happiness can be found, even in the darkest of times, if one only remembers to turn on the light."– J.K. Rowling
"Never give up on what you really want to do. The person with big dreams is more powerful than one with all the facts. "– Albert Einstein
"You're braver than you believe, stronger than you seem, and smarter than you think."– A A Milne
"Wanting to be someone else is a waste of who you are."– Kurt Cobain
"A friend is someone who knows all about you and still loves you."– Elbert Hubbard
"Don't become so focused on status that you aren't also nice to other people, because that's the kind of popularity that pays off for decades to come."– Mitch Prinstein
"I am the greatest. I said that before I knew I was."– Muhammad Ali
"Make sure your worst enemy doesn't live between your own two ears."– Laird Hamilton.
The Woodson Center
Pitt County Family Development Corporation, Inc., is proud to be a part of this organization.   The Woodson Center works with nonprofits to empower leaders through resources, to access funding, provide leadership development training and technical assistance to uplift neighborhoods.
It is exciting to come together via Zoom to talk with other nonprofits and to hear about programs and projects they are undertaking.  It is through this type of engagement that nonprofits feel inspired rather than feeling they are alone with the needs being so great.  Getting tips on how to access supplies, expertise from affiliates and receiving funding for programs that can be replicated in other communities is awesome.
It has been extremely gratifying to hear from organizations in other states on how they are coping with the pandemic and still are able to carry out their missions.
One organization did a vegetable and part virtual garden.  This idea can be done in must region of the country.  A big thumbs up to the Woodson Center and collaborations.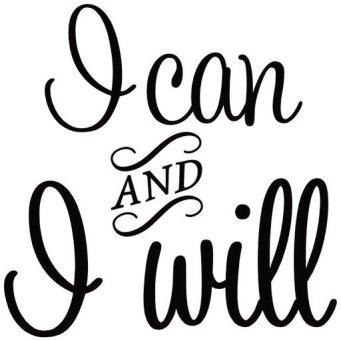 To Day is Your Day
       Make a note about your awesomeness.
       Fake it until you make it.
      Develop a plan to reach your goal.
      Do positive self talk. "I can..."
      Exercise your right to be happy,
      Drink from the cup of hope.
      Mediate, relax and visualize your next move.
      Move!  Nothing can be accomplished if you are sedentary..
       You Are The Measure To Your Worth
                                         "No one can make you feel inferior without your                                                                consent."? Eleanor Roosevelt,
A journey of a thousand miles must begin with a single step (Lao-tzu).
Are you game? How does a Retreat in Virginia sound?  Lets travel this road together in 2014.  The Journey will begin January through August.  I will explore many topics relevant to life's journey.  I look forward to sharing ideas that will lead to us accomplishing a life desired goal.  I will explore many topics from getting started to obstacles and roadblocks, to reaching your goal.  Life is a journey for those who are not faint of heart. Follow my blogs and tweets to discovery  tools that can help you on your path.  The theme is "a journey of a thousand miles must begin with a single step".  I am planning to celebrate this journey in Virginia the first week in August. For so many of you who have participated in "One hundred Women in Red", this will  be a continuation event located in a different place. I am planning for lots of fun, fellowship, and a fantastic event to be shared later in the year.     More information will be forthcoming. Just mark your calendar now for the week of August 1st. Please checkout this website for tools of inspiration:  http://thoughtfulinspirations.com/.  I will share other websites and motivational quotes as we travel together.  #greatexpectations,  #adventure,

Today, this song by Harold Melvin/the Blue Notes, "Wake Up Everybody" kept dancing in my head. Here is a little of it:
Wake up everybody no more sleepin in bed
No more backward thinkin time for thinkin ahead
The world has changed so very much
From what it used to be so
there is so much hatred war an' poverty
Wake up all the teachers time to teach a new way
Maybe then they'll listen to whatcha have to say
Cause they're the ones who's coming up and the world is in their hands
when you teach the children teach em the very best you can.
Wake up everybody. We need a call for action. We need to stuff this song in our hearts.
It appears that if we just sleep walk, just go with the flow, we are headed off a cliff.
What happened to the days when neighbors helped neighbors, when corporations did things in the community to lift up the community, rather than using their money to influence politics?
Why is it so hard for adults to work together, yet we admonish children to speak with civility, not be angry, not to fight, work together in a cooperative spirit, etc.
We hear the ministers talk about the ways of Jesus,
yet they do not advocate for the social programs that could help to change lives of women and children.
No one person or institution is to blame for the plight of the country by themselves, however, we can speak out for fairness. As the song says, "There is no time for backward thinking; it's time for thinking ahead."
Let's join hand with common purpose, realizing that when the least of us improve our lot in life, we all win!
/